1 (720) 299-2084
Nick Teti III, artist

& Storyboard Artist
Nicholas Teti III (Nick for short). I am an artist providing storyboard art, comic artwork, concept art, fine art. In additional to video, photography, media and graphics. I have been drawing and making art since the 1970's, (as a kid). Starting in video, photography and television in the 1990's.  Please scroll down and through the menus above to see my artwork and production work.
I have a college BA in Communications/Media Production/Journalism and a minor in Fine Art. If you need a storyboard artist that can take your ideas from script or treatment to storyboard. Or from concept art, to video, television, photography or film, contact me. My degree, prior experience before college as an artist and my years of experience.
Both art, as well television, photography & film can help any client take a script to the screen or to other medium. And for other artistic need or to enjoy.  You can hire me to assist you in a specific stage of concept or in media production.
Advertising Storyboard #1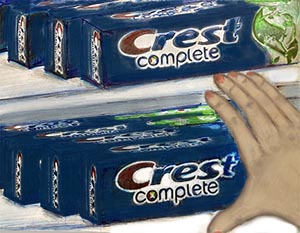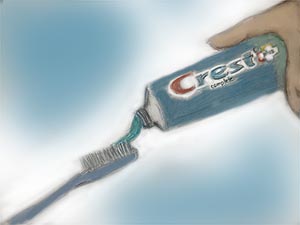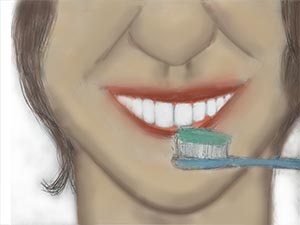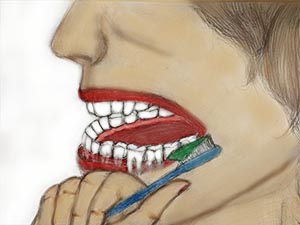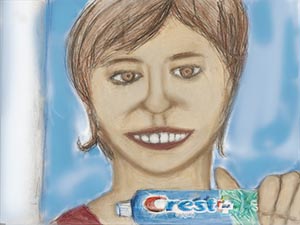 Advertising Storyboard #2

Below is one of other pages showing storyboard of my art. Aside from storyboards, I can make art in several mediums including digital, pencil, ink, paint, marker, pastel other art material. Or a mix. Use the table of contents above to view more of my artwork. As well read about my company's other services.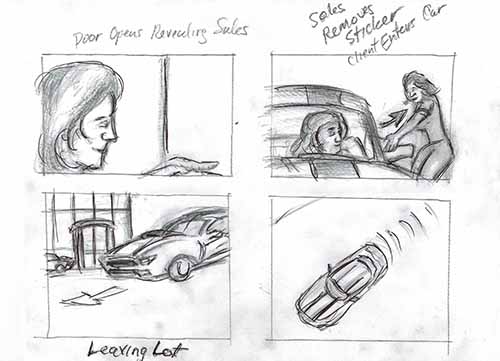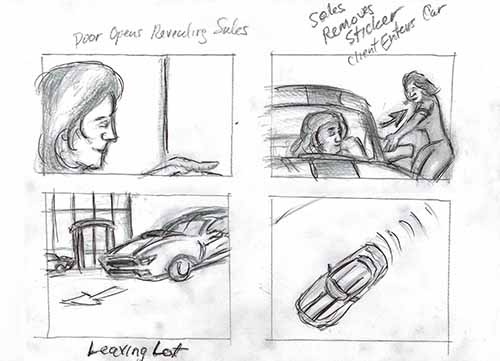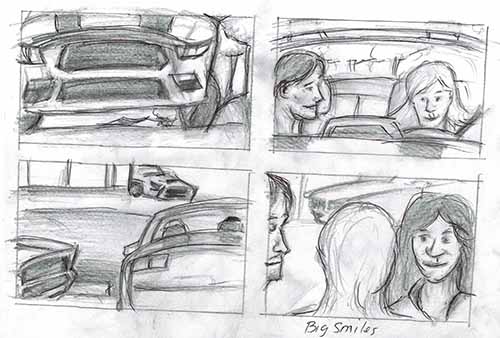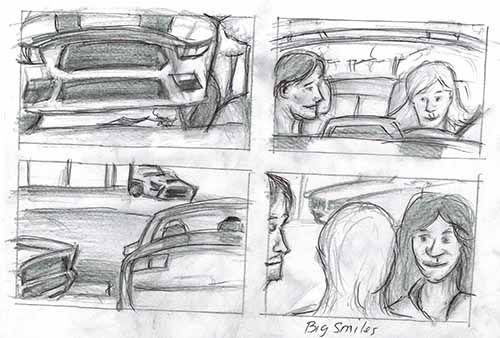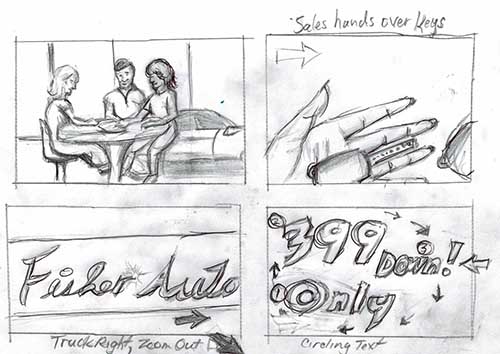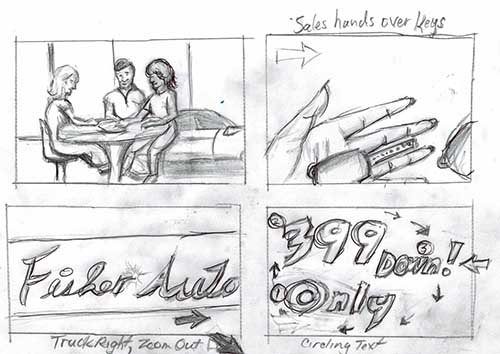 Advertising Storyboard #3
This series below depicts a Stroke (blood clotting in the brain) in the progression. The series was for an anti-coagulant medication to prevent blood clotting.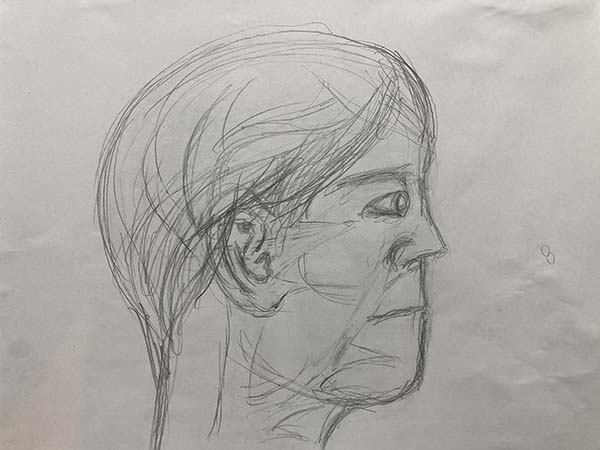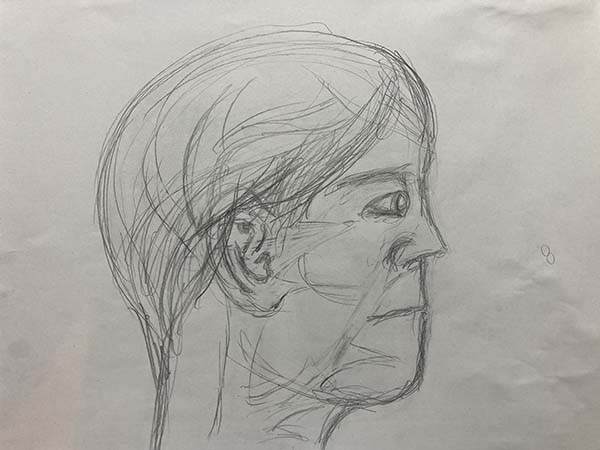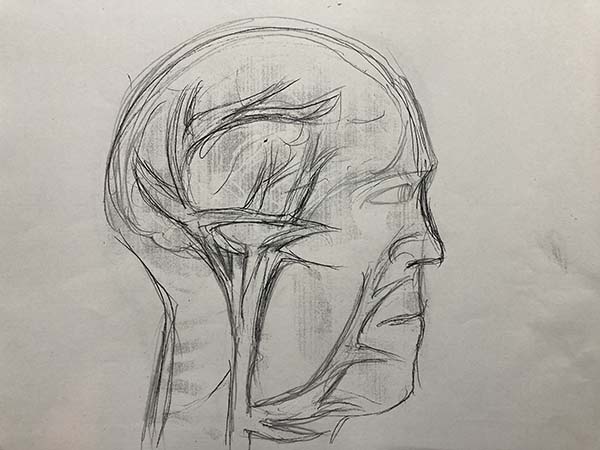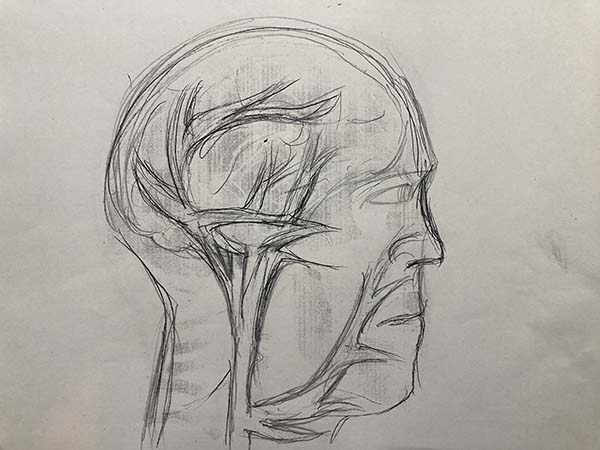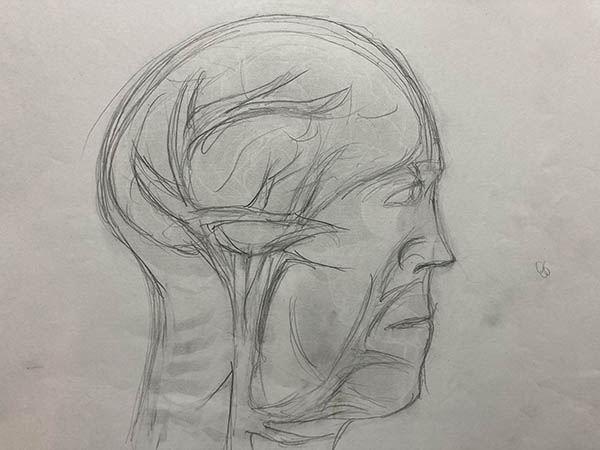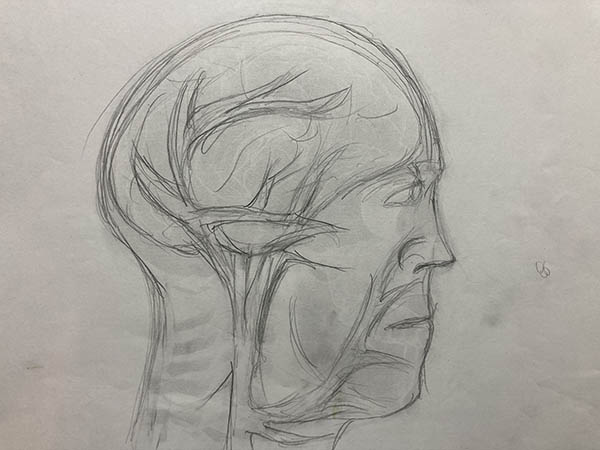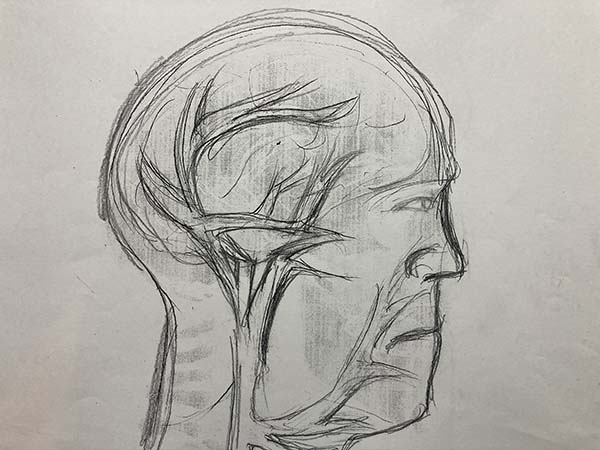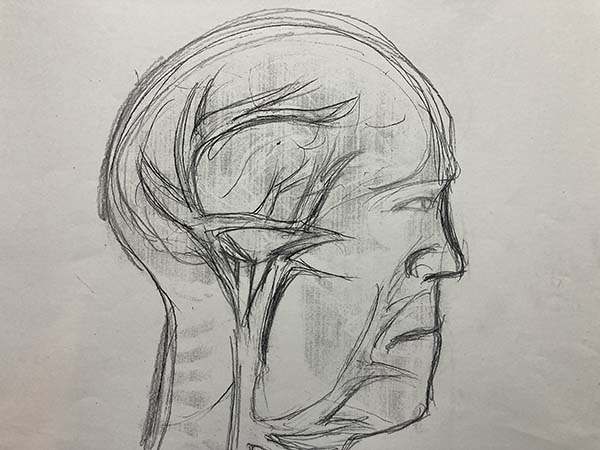 Art Capabilities
I can help with a number of types of artistic mediums as well services. I can also mix traditional art sources with digital medium to create artwork for story boards or other art. Not just in storyboard art or concept artwork, I can also provide fine artist services or for television, film, entertainment, design, and other media platforms.
Fine Art
pencil, colored pencil,
ink (brush, dipped paint or modern ink pens)
charcoal,
chalk,
watercolor,
tempura paint,
pastel,
painting with acrylic,
Mixes of some of these mediums.


Digital Art
Illustration
Animation, or rendering, including sketched shading, or cartoon shading
Photography
Video and motion graphics including video footage, film, graphics/animation and other media integrated
Medias can be mixed together.


  This email link opens a message in your email application.
Skype: misterphotonmedia or Nick Teti (Colorado).
What's App: Nick, MisterPhoton.com
Go back up to the top of this page

Ads