Mister Photon, video production, film, television, media
Anywhere in Colorado, including Denver.
(720) 299-2084
Phone or text is best.
If you see the Email link, it opens a message in your email program
contact at misterphoton com replace at with @ and .com at the end
Skype: misterphotonmedia or Nick Teti (Colorado)
What'sApp: Nick, MisterPhoton.com

Typical Services include
Support for any type of production in video, film or broadcast television production, contact us for rates & cost.
Planning, writing, storyboard art, production, finishing, editing, graphics.
Videotaping/video recording or filming.
Crews of specific types for business video/corporate video production, broadcast network, producer, production company or other organization.
Specific camera crew members supporting clients of all types.
Camera crew members with gear supporting others.
Voice over recording or other audio services including foley recording.
Audio post production, post effects, audio filtering, EQ, etc.
Location scouting, production planning.
Still Photography.
Post / Editing / Motion Graphics / Animation / Storyboard Art / Concept Art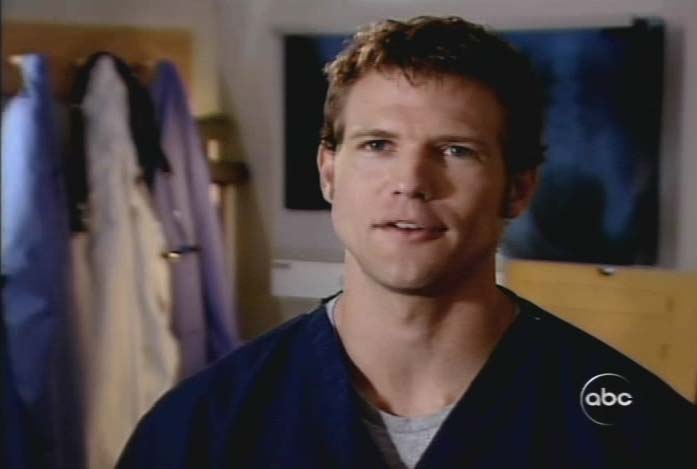 Experience at a Glance
Looking for a diverse production portfolio in a freelancer or crew? Mister Photon has it. For clients producing any type of video, film or television production our capabilities for clients across the state & across the globe include:
Broadcast Television including the major public networks like PBS, FOX, ABC, NBC, CBS, as well cable networks.
Investigative Reporting/Magazine shows like 20 / 20, Dateline, 60 Minutes, CNN Special Reports, A Current Affair, 60+ minutes documentaries among others.
Corporate video production, business video productions, corporate image videos.
Sports / sporting event coverage, athlete profiles, stories, documentaries, interviews, television commercial appearances or press conferences.
Interview & B Roll/B-Roll.
PR / public relations video production.
Advertising for web/internet social media videos for social media platforms like Facebook, YouTube, Vimeo & other audiences or companies.
Documentaries in 35mm film or 4K, UHD, and HD formats by our director of photography and film or video camera crews.
TV/television commercials.
PSA videos.
Infomercials for television or for the internet.
Training videos for company employees or other audiences.
Demonstration(al) videos for all types of audiences & business.
Educational video productions or public awareness/PSA videos.
Motivational videos for employees or company retention, recruiting.
Recruiting videos or franchise recruiting or business partnership videos.
Sales & marketing video productions to specific audiences.
B2B or B2C video production.
Video production for specific organization or type of business.
Political campaigns, politician / political commercials, coverage, interviews, etc,. Some have included President Obama, President Trump, Hillary Clinton, Tom Tancredo, Janet Napolitano, Madeleine Albright, George Bush Jr. & Sr., President Clinton, McCain/Palin, Mitt Romney, John Kerry, among others politicians.
Other experience in video, web, photography and other media.
Some Production Samples
Camera Crew & Members, Book Us
There are several various crew members that can help make a specific type of camera crew, film, ENG, TV or video crew. Mister Photon Media provides these services of providing or referring individual crew members for specific production roles to support production companies, camera people or crews, business, networks or others coming into Colorado or for Colorado clients.
Director of Photography (principle cameraman or woman, whom may also direct and multitask on a smaller crew)
cameraman (in male gender, Nick's case)
videographer
camera operators
film loader or media manager
data manager or wrangler
AC, camera assistant: 1st or 2nd assistant camera.
location sound mixer or recordist (with several nicknames from a sound man or guy, sound woman, sound engineer, operator, assistant, tech, or technician, with substitutions with audio as prefixed).
Gaffer, responsible for lighting, rigging and other camera support.
Grip, underneath gaffer's direction. Includes key, swing or Dolly Grips.
Grip Truck, brought with lighting & grip equipment
Producer whom often directs talent and the crew, as well plans and coordinates all talent, areas, budgets and other resources.
Assistant Producer or AP, helping the producer
Director
Assistant Director assisting the director
PA/production assistant
Fixer
Wrangler or Handler
Location Scount, can take video or photography while making notes on a location for production planning.
Data Manager or Wrangler
DIT: digital imaging technician
Drone Operator
Jib or Crane Operator
Steadicam Operator

Our service areas include all of Colorado
These areas include the typical larger more popular production markets that include the list below, but our crew covers the entire state:
Northern Colorado in any area
Larger North Colorado areas (Fort Collins, Greeley or other CO area)
East/Eastern Colorado (Brighton or other CO area, anywhere)
South/Southern Colorado (Colorado Springs or Pueblo southward)
West Colorado (Starting in the Rocky Mountain areas)
Further Western Colorado (Grand Junction among other CO areas)
All other Colorado areas, including proximity to the areas listed below
Popular Colorado Areas for Production
Aspen CO, including Carbondale, Basalt or Snowmass or other areas
Aurora CO
Arvada
Avon Colorado (near Vail & Beaver Creek)
Bailey Colorado
Beaver Creek
Black Hawk CO
Boulder CO
Bow Mar
Breckenridge
Brighton
Broomfield
Castle Pines
Castle Pines Village
Centennial CO
Castle Rock
Central City Colorado
Cherry Hills Village
Colorado City
Colorado Springs
Commerce City
Crested Butte
Dillon Colorado
Durango
Eagle Colorado
Eastlake CO
Edgewater Colorado
Englewood Colorado
Eldorado Springs
Estes Park
Evergreen Colorado
Fountain, south of Colorado Springs
Fort Collins
Franktown Colorado
Frisco Colorado, near Breckenridge
Georgetown CO
Glendale Colorado
Glenwood Springs CO
Golden
Greeley
Greenwood Village Colorado
Heritage Hills
Highlands Ranch
Idaho Springs
Ken Caryl
Keystone CO
Lafayette Colorado
Lakeside CO
Lakewood Colorado
Littleton also called Columbine Valley in areas
Lone Tree
Longmont
Louisville Colorado
Loveland CO, (the Ski area or the northern CO city)
Manitou Springs
Monument Colorado
Nederland
Northglenn
Parker Colorado
Pine Colorado
Pueblo Colorado
Sedalia CO or spelled Sedelia
Sheridan Colorado
Silver Plume
Silverthorne CO
Snowmass Village, near Aspen
Steamboat Springs
Telluride
The Pinery
Thornton
Vail
Westminster Colorado
Or wherever else needed in the state call us (720) 299-2084

Television production samples from cameraman & director of photography Nick Teti, along with our HD video crews: Mister Photon Media.
Go back up to the top of this page
Ads by Google