Colorado video production, local video crew


Local Colorado area video production, Mister Photon!

Below are production samples produced by Mister Photon Media's video crew. There are some samples noted where we provided camera crew support to other producers. Use the table of contents above to view by category.
Video production, film, TV playlist



This is a partial list of productions from Mister Photon Media. You can skip forward with arrow or icon. To re-watch videos, please refresh the page. You can also skip to our video by category page. Or watch some of them on this page (incomplete on this page)


Go back up to the top of this page. Use the table of contents above to view the rest of Mister Photon's website.
Video Production by Category

To see more examples please use the menu above, with individual pages Here is a larger group of video examples.
---
Interviews & Corporate Video Production

/ Business Video Production


DELL EMC Business Video Production
Cancer Research Center, Corporate Video Production
2 Camera Interviews, Corporate Advertising Video Production
Before / After Green Screen Video Production, testimonial style
Telly Award, Best Corporate Video, T-Mobile, "All-In"
Oracle, Testimonial Video Production
Corporate video production for Welltok, recruiting
Business Video Production, Kaiser Permanente
Television Production, Commercials & Advertising
Alice Cooper, Samsung, HD TV Commercial
How Do You McNugget?
Commercial footage samples by Nick,
Director of Photography & Camera Crew,
in Winter Park Colorado
Elitch Gardens & Six Flags TV commercial footage
RED ROBIN footage, television commercials & corporate video
TV Commercial video production, City of Golden Colorado
Television Commercial, Peak Automotive, Nissan, Colorado
AT&T Corporate Video Production
Americas Marines, Tight Films & JWT
Crew
---
Sales / Marketing,
Broadcast & Corporate Video Production
John Deere sales & marketing video production
B2B for customer base testimonial
Sales & marketing video production in Golden CO
---
Documentary, Film Production & Broadcast
National Geographic TV Documentary.
Columbine HS Shootings
Documentary, Pikes Peak International Hill Climb,
Colorado Springs CO
Discovery Channel sample,
On the Case with Paula Zahn
https://www.youtube.com/watch?v=AT9NqPzcXGc
5K RED Epic Dragon documentary series
Video Production Capabilities




Mister Photon Media can either assist as a no-compete local freelance camera crew. Or provide camera crew members to incoming producers or networks. Or help production companies. Or we can be your video production company to hire as a business or other client. We also respect our hiring clients clients to avoid negative business relationships. As well refraining from contacting client's clients. Here are some video production capabilities.
Corporate video production, aka business video, including advertising.
PR, public relations.
Sales and Marketing.
Case Studies – Barrier challenges solved for turnover, communications, morale, training, meeting costs & other challenges.
Documentaries including for companies or personnel.
Public Image or Image Restoration.
Employee training videos or external training.
Demonstration/demonstration videos.
B2B sales & marketing.
Partnership and franchise videos.
Testimonial video production.
Green Screen video with graphics, animation and background replacement.
Recruitment/recruiting or retention or team building videos.
Motion Graphics and 3D animation for corporate branding or other need.
Advertising video or promotional message or cause.
Colorado Map Links
Below are reference links of Colorado areas in google that assist you in research and production planning and open a new browser window. Mister Photon Media provides video production, including freelance camera crew services throughout the state.
Our crew is closest to the largest metro, as well as, popular production areas. Incuding Denver, Colorado Springs, Fort Collins, including the bordering Rocky Mountain areas. The Denver and larger metro areas are listed below in order, then other Colorado areas. These links open in a new web browser window or tab.
The Denver area map & resource links
The geographic adjective description tells you where each suburb or area is in relation to Denver CO. These areas are within an hour of Denver CO by car.
Go back up to the table of contents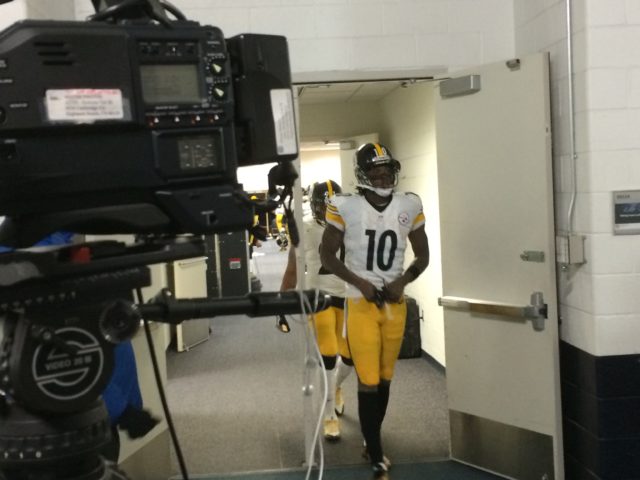 South of Denver within an hour
Mister Photon Media's camera crew is less than an hour of these areas. Whether it's video production, broadcast television, film, photography or other media need, count on Mister Photon.
Go back up to the table of contents
Mister Photon has worked extensively throughout these Boulder & it's surrounding areas:
Call on Mister Photon in all of Colorado Springs CO among other surrounding cities. Colorado Springs is more in the center of the state. (These information links of each area around Colorado Springs as well. ) The area includes:
Go back up to the table of contents
Aside from these areas, we can be in other Colorado areas. For your video production, film, television, ENG or other type of production.
Southern Colorado areas / South CO

Mister Photon has worked in many of these areas either as an entire crew or providing crew member support.
Southern Colorado areas span:
Aside from much of Colorado Mister Photon Media is well traveled, nationally, as well in some other countries for productions mainly in television, as well some film or non broadcast video productions.
Go back up to the table of contents
Fort Collins & Northern Colorado areas
Call Mister Photon in Colorado's north CO areas in the north part of state as well. The major northern Colorado cities are:
Mister Photon, North to South, East to West.
Go back up to the table of contents
Here's an ad Nick Teti worked in the Rocky Mountains.
Go back up to the table of contents
Bordering the Colorado Rocky Mountains and Sangre De Cristo Mountains are several cities that include:
We're close to many of these areas and can be close to some in 30 minutes when you call for video production, broadcast television or film production needs.
Go back up to the table of contents
Mister Photon has been through much of west Colorado. Grand Junction is the largest western Colorado area, followed by Vail, as far as the population sizes. There are numerous popular western Colorado and Rocky Mountain areas for production as well.
Other western areas include:
Go back up to the table of contents
More east to Eastern Colorado areas
The east CO areas are vast as well. From the northern to southern border of the state, Eastern CO starts from Brighton.
Below are map links to Google Maps for your reference that open in a new tab. We enjoy working so call for your production resource in any of these areas or wherever else needed in the state.