Colorado Video Production: Camera Crew, Video Crew, Photography, Media


Camera Crews for Video, Film, Television
Mister Photon Media provides professional local Colorado area freelance crew services. And photography, video production, film or television. Graphics, storyboards, art and other media. Including in Denver, Colorado Springs, Boulder, the metro areas, the Colorado Rocky Mountains. Anywhere clients need in the state. Telephone: 1 720 299-2084
These services include:
Video Crews (HD, 4K, corporate, ENG, television, 2 person or larger).
Film Crew services.
Camera Crew Members with gear and specific expertise to support hiring producers. TV, video or film.
Professional photographer services.
Motion Graphics, Animation, branding, web graphics, video, design or print.
Other media solutions in Colorado or for clients outside Colorado.


Skip to our video by category page by this link.
Production Samples
Stay this page by clicking the "x" to remain at this website or avoid clicking "YouTube".
Please watch these videos here and you will not be re-directed to other YouTube content.
Video Production & Media

Video production can be for:
Advertising,
PR, company image,
Television,
Information or education,
Training,
Entertainment
or a number of other uses.
We can assist other producers with crew or crew members, respecting their client relationships.
Or help our clients with video production, film or television solutions. We also produce graphics for all platforms and media for other needs. Media we produce can be integrated into presentations, radio or television, broadcast, social media, graphic design/ print, or other media. From plan to completion, or supporting you, Mister Photon!
Photography
Nick is a professional photographer whom can photograph all types of subjects for all types of needs.

Graphics, Animation, Motion Graphics
Graphics for video, branding, web, design, print or other needs.

Storyboard Artist, Illustrator, Concept Artist
Nick provides storyboarding, concept art, graphics, comics, design, creation, fine art & other services. Design services like logo creation, branding or other media can be produced.


Serving Colorado & Beyond, Mister Photon



Mister Photon Media provides camera crew services throughout the state. We have production clients / credits including national & global references. Mister Photon Media is close to the largest metro popular production areas. Including Denver, Colorado Springs, Fort Collins and the Rocky Mountain areas.
Our crew or crew members to support you can be in many of these areas in minutes. Or less than an hour or a little more time. These areas include:
Arvada Colorado
Aspen CO
Aurora CO
Avon Colorado
Beaver Creek CO
Black Hawk Colorado
Boulder CO
Breckenridge
Broomfield
Castle Rock
Castle Pines Village
Centennial Colorado
Central City CO
Colorado Springs
Commerce City
Denver CO (all parts in minutes includes the Denver metro & Denver Tech Technological Center – DTC area)
Dillon Colorado
Englewood CO
Edgewater
Federal Heights
Fort Collins
Glendale Colorado
Greeley
Greenwood Village CO
Highlands Ranch
Ken Caryl
Lafayette CO
Lakewood Colorado
Lakeside
Littleton
Longmont
Loveland
Lone Tree
Morrison
Monument
Montbello
Niwot
Northglenn
Thornton
Westminster Colorado
Wheat Ridge
Vail
Other areas where clients need.
We provide video production, film or television production services throughout the state as well, aside from the cities listed above.


Video, Film & Television Production Expertise
Our services extend to businesses including networks, producers or crews. Or other organizations needing either the crew or crew members with gear or the program itself made.
Documentaries for feature film or television, among other messages.
Interviews of all types, including multi-camera interviews.
ENG video or EFP, SNG, live broadcasts.
Television programs.
TV Commercials or web advertising.
Infomercials
Web & Social Media Videos for all types of clients.
Feature film or independent film production or for commercials.
Sales or marketing videos.
Training, education, demonstration videos.
Motivation video productions.
Specific message video productions to specific or larger audiences.
Company / corporate / business video production.
Other types of video productions, film or TV production for varied clients.
Writing, Treatments, Storyboards, Concept Art
Editing, Graphics, Animation
Other Media


Mister Photon's Capabilities
If you can think of any type of media from corporate video, conference, advertisement, or any other type of video, film or television production, think Mister Photon! Including specific programs, news or broadcast, we have the experience. And our camera crew has the experience to make it for you.
Or just call us to support you with gear and the specific crew member role to help if you are producing. We also provide complete production for video, broadcast, or film, photography for all needs.
Past location production includes graphics, design, branding, concepting, writing, storyboards, treatments, planning, producing, editing, delivery.

Video Crew & Camera Crew Types
There are several synonyms for a camera crew; some interchange while some are specific. We Provide:
ENG Video Crew
Video Crew (SD, 4K video, HD, corporate, among other types)
2K to 8K video crews.
Film Crew. 4K or larger video format camera format production.
Television Crew, including live TV broadcast.
Corporate Video Crews for business making videos.
Event like conferences, broadcast or non-broadcast. Live events including sports, music performances, concerts or politics.
Other types of camera crew services for specific programs, productions and audiences.
Crew Members anywhere, Colorado
Mister Photon specializes in camera crews and can also provide crew members. Supporting producers, shooters, networks or clients. Including the entire camera crew. For any type of video, film or television productions anywhere in Colorado. Nick Teti, our founding director of photography has a larger production background. Including credits across the globe, with gear to meet any clients production needs.
Having several peer awards for camera work too. Our supporting personnel also have years of multi-role professional experience. This ensuring client's expectations are surpassed. If you need to hire a Colorado area camera crew or a specific crew member to support your production, we enjoy our profession. Mister Photon Media's equipped with gear and our people include:
DP/director of photography DP, or DOP in abbreviation.
Still Photographer.
Camera Operator.
AC: assistant camera / camera assistant.
Cameraman or videographer (any camera role)
Grip with a grip van (grip truck), Key Grip, Dolly Grip or Swing Grip
Gaffer or G&E, gaffer & electric or electrician
Electric/Electrician
Data Manager / Wrangler
DIT/Digital Imaging Technician for video or television or film production, (not medical terminology). The digital imaging technician, can sometime or often doubles and a Data Manager
Location Scout.
Producer, assistant producer, field producer.
Director, or AD, assistant director.
Teleprompter Operator or Prompter Operator or Op.
Jib Operator or crane operator
Drone Operator.
PA/Production Assistant.
Sound Recordist (including all the nicknames).
Two broadcast television productions by director of photography Nick Teti of Mister Photon Media.
Formats, Camera Support Gear & Solutions
Mister Photon has camera formats from HD, 4K, 5K & 6K. Including Sony, Canon, Panasonic, RED, Arri, Black Magic, & GoPro. With experience spanning several others. Including camera support gear in lighting, grip, tripods, monitors, lenses, jibs/cranes, sliders, dollies, rigs, stabilizers, drones & audio gear.
Our resources to enable great pictures at the par for broadcast, film or corporate video producers. We have the creative masterminds with talent starting back to 1990 in production. We travel the country for clients. This gear solutions includes:
Sony video cameras, including 4K
RED cameras, HD to 6K
Canon video cameras
Panasonic professional video cameras
Black Magic Design, including 4K
Lenses for each camera
Arri/Arriflex cameras
GoPro
DSLR cameras & still photography accessories
Canon, Fuji, Rokinon, Sigma, Sony lenses for video or photography
Lens filters & Matteboxes
Lighting in HMI, Arri, KinoFlo, Lowel, Chimera & LED
Tripods from Sachtler & Manfrotto
Matthews grip and other grip equipment
Monitors from Panasonic, Sony and Elvid
Other gear resources.
Go back up to the top of this page.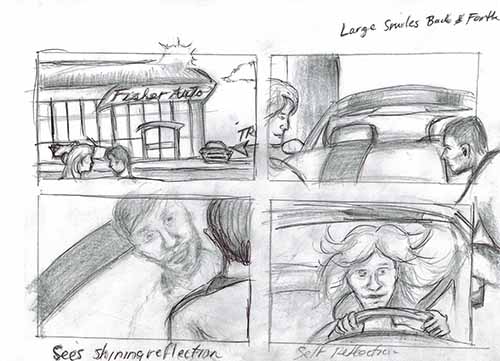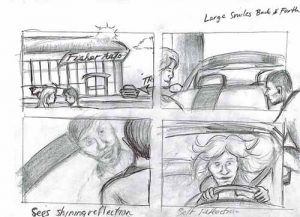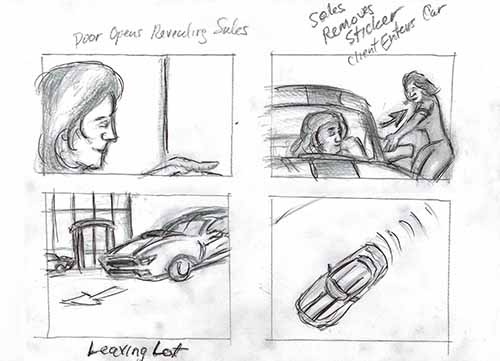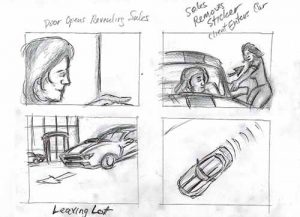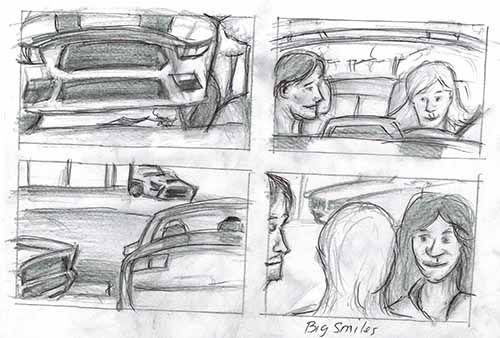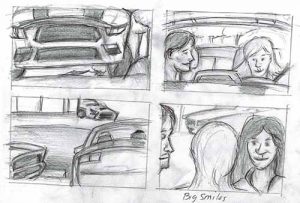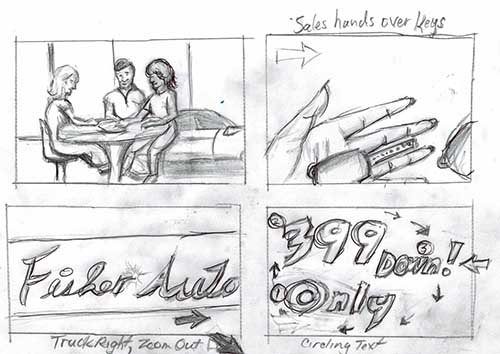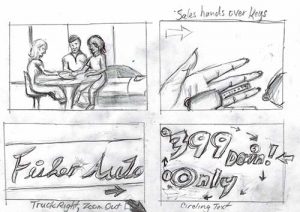 Contact Mister Photon!
Open 7 Days a week, available 7 days a week.
1 (720) 299-2084, voice or text
Skype: misterphotonmedia or Nick Teti (Colorado)
What'sApp: Nick, MisterPhoton.com
Site Map / Master Table of Contents


Go back up to the top of this page.