Mister Photon Media LLC, provides local Arvada camera crews, HD video crews, television, film, ENG/EFP or other related crew services, with well qualified personnel. Mister Photon also provides crew members including DP/director of photography, videographers, camera operators, DIT/digital imaging technician, data wranglers, sound people, gaffer, grip, PA among other expertise. We meet the the needs of any type of client with our talent, experience, as well, equipment resources. Back to the Table of Contents
Here's our common group of expertise for crew personnel
DP/DOP, director of photography, videographer and camera operator with multiple cameras including from Sony, Canon, Arri, RED, Panasonic, GoPro or Black Magic.

Field producer/director or a producer cameraman.

Gaffer, grip, dolly grip, or other lighting department members.

Production assistants & other support.

Teleprompter operators with multiple configurations for any type of camera.

Data wrangler and digital imaging technicians / DIT.

Drone Operator.
Location Sound: nicknames include a sound man, sound guy, sound recordist or a sound mixer.
Our familiarity extends past Arvada into other nearby areas and our crew is able to provide local services in Westminster, Broomfield, Wheat Ridge, Thornton, Northglenn, or Lakewood or Golden; all within less than an hour. Consider Mister Photon Media for reasonable rates across Colorado. Back to the Table of Contents
Mister Photon Media's Experience In Arvada CO USA
Some of our shoots/assignments & clients in Arvada Colorado have included Coors Brewing, SPEED, The Home Depot, ABC News, NBC News, MSNBC Rock Center, RED ROBIN, Colorado Park's & Wildlife, Discovery, CNN, Concerts (John Tesh), among a few others.
Back to the Table of Contents
Some Video Production, Film & Television Production Samples
You can skip backwards & forwards through this playlist, close the ads that appear over the video by hitton the 'X" on the ad.
Links in Arvada Colorado resources for production planning
Arvada Colorado Weather Updates.
General Information about Arvada Colorado USA.
Back to the Table of Contents.
Our Professional Cameras Include:
Video & Film Camera Choices to you as a Client
Sony format cameras
We have the following Sony professional cameras:
HXRNX3D1U
ALPHA a7S
NEX-FS700R (HD to UHD/4K)
PXW-FS7 (HD to UHD/4K)
XDCAMS (3)
HDCAM
HDV
BetaCam SP
DVCAM
Go back to the top of this page.
3D HD : Sony HXRNX3D1U
This camera records 3D and 2D HD video shooting to internal storage or SDHC cards - pick 3D or 2D video all in the same day.
A Sony NEX-FS700R Super 35 Camera, HD and unlocked up to 4K
18-200 E Lens,
8mm E fisheye,
12mm prime,
16mm prime,
24-75 Canon F 2.8 lens,
18-35 Sigma F 1.8 lens,
70 to 200 F 2.8 lens,
MetaBones EF Adapter included
We have additional Canon 35mm lens access. We can connect our NanoFlash recorder, or our Atomos Recorder (up to UHD or 4K) to the camera for 4k recording.
Our 4K FS700R has the output unlocked to output 4K Raw. The HD/3G SDI also can be docked to Nanoflash or Gemini, Atomos Recorders (up to 4K) or other recorders as well.
Sony PXW-FS7 Super 35 Camera System
18-200mm E Lens
8mm E fisheye, (1.8)
12mm prime, (1.8)
16mm prime, (1.8)
24-70 Canon F 2.8 lens,
18-35 Sigma F 1.8 lens,
Canon 70 to 200 F 2.8 lens,
MetaBones EF Adapter included
18-200mm E Lens,
8mm E fisheye,
12mm prime,
24-75 Canon F 2.8 lens,
18-35 Sigma F 1.8 lens,
Canon 70 to 200 F 2.8 lens,
MetaBones adapter included
Sony PMW F3
Camera lenses include the same Canon Mount lenses listed directly above with an MTF adapter.

Sony XDCAM Cameras

PMW Series ( PMW 320K or PMW EX3 or F3)
* The PMW 320 lens is a Fuji HD 5.6x16 wide angle
HVR V1U or Z1U format HDV & DVCAM cameras
BetaCam SP- Sony DXC D30 BetaCam SP SD video camera
DVCAM 2/3 Inch ENG style camera
We dock our Sony D30 with DSR1 VTR (the D30 is a dock able camera to Beta SP or DVCAM)
Additional Sony Camera Experience - Nick's experience also includes HDCAM, IMX/IMIXX, BetaCam SX, Digital BetaCam, other NXCAM/AVCHD models, including several other models and formats as well. Go back to the top of this page.
Panasonic Cameras
We have the following Panasonic professional cameras:
AG-AF100
HDX900
SDX900
DVX100A
P2 (2)
Experience with the VariCam 4K among others from Panasonic
Go back to the top of this page.
We are also partnered with a local rental house and offer owner rates on a AG-AF100, including 4 prime lenses
This HD videotape shoots 1080i or p or 720p - information link with HD Lenses
P2 HD
Panasonic DVX100A camera, 4x3 or 16x9
Nick has experience with several other Panasonic professional and semi professional cameras as well. Nicks other Panasonic cameras experience includes VariCam 4k, among others.
Go back to the top of this page.
Canon Cameras
EOS C300 camera
EOS 7D SLR
EOS 5D Mark II
XF305 - 422 50mbs camera also available
Additional experience with other Canon cameras like the C500, among others
Canon Lenses & Support
12mm prime,
14mm prime,
16mm prime,
15-35 zoom (F1.8),
24-70 zoom (F2.8),
70-200 mm zoom (F2.8),
70-300 zoom (F4.5).
15-85 zoom (F3.5)
Along with access to other lenses.
Hoodman viewfinder
CF Cards
Speed light Flash
Go back to the top of this page.
Arri Film Camera
Arriflex 35III motion picture film camera package with Cooke S4 14 lens + Zeiss 35, 50 & 85mm prime lenses.

RED Cameras
RED Scarlett M & Epic Models with Canon Mount lenses
Support equipment includes: 2x256 RED GB array, RED VF, + accessories ( less cost for the EPIC option with Canon lenses than the PL option - with a minimum 2 person crew). The EPIC has the following resolutions 720p, 1080, 2k, 3k, 4k, 5K & 6k.
Advanced notice is required on RED Packages with a 100% cancellation fee within 48 hours is shoot is abandoned. Go back to the top of this page.
Go Pro Cameras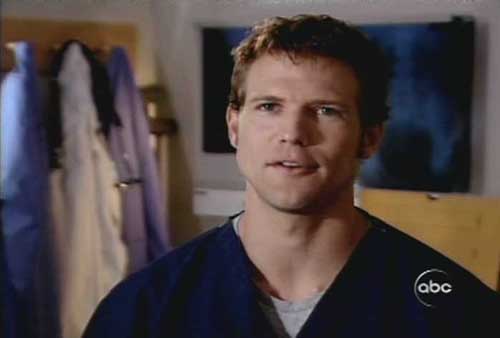 ---
Aerial Drone
We have a DJI Phantom 1.1.1 Quad Copter with GoPro Mount. We have access to other drones with camera mounts, as well gimbal based drones along with the operation experience not to crash 2 minutes into your production. Go back to the top of this page.
---
Digital Recorders
Convergent Design - NanoFlash recorder that records MPEG-2, QuickTime, MXF.
Atomos - Samurai Flame recorder that can take either a HDMI input or SDI or HDSDI input, recording up to 4k video or other resolutions. This camera can also record 4K Raw to QuickTime ProRes formats or Avid DNxHD pending your preference.
Go back to the top of this page.
HD & SD Video Lenses
SD lenses include:
Fuji 4.8X Super Wide angle lens,
Fuji 7.5X Pegasus,
Canon YJ 18x9B long telephoto lens
Camera Rigs
Fig Rig
Wooden Camera Shoulder Rig
Newer Camera Rig
FlyCam
LevelCam
We have also made several shoulder mount rigs, and gliders to adapt to specific cameras.
Back to the top of this page.
Outside Reference Links & Our Equipment Resources
We own & operate the following equipment listed below, or visit our gear page for a detailed list of all our equipment.
Below are links to equipment manufacturers web pages for reference. Please hit your Back button on your web browser to return,
For our specific equipment we own, visit our gear page please. Click this link to www.misterphoton.com to keep our site in a new browser tab.
Camera Manufacturer Links - We use all of these equipment combinations below for our clients
Here are some links to outside web sites for your reference to answer questions, or please contact us by email: - or by telephone (720) 299-2084 for more information.
Sony: AVCHD, XAVC, NXCAM, XDCAM, HDCAM, HDV, DVCAM & BetaCam SP.
Panasonic: DVCAM/DV, P2, DVCPRO HD videotape with the HDX900, DVCPRO 25 or 50 videotape.
Canon EOS cameras: DSLR HD with 7D or 5D camera packages or we can shoot with the C300 as well for you.
Lighting Equipment - Arri, Lowel, Chimera, Dedo, High Lux HMI, Joker HMI, Kino Flo.
Grip Equipment- MSE / Matthews Grip.
Sound - either for broadcast or non broadcast, film or other production the gear includes: Lectrosonics, Sennheiser, Schoeps, Sound Devices, PSC, TRAM, Electrovoice.
Tripods - Sachtler 20III. We also have lighter weight Bogen/Manfrotto, Level Cam + other camera stabilizers, including lighter JIBs, fig rigs, steadicams and shoulder stabilizers available.
Monitors - Sony / Panasonic HD and SD monitors.
This link is to our camera / equipment list for video & film gear >>