Local freelance solutions to the scale of clients
film, television or video production needs
Mister Photon Media provides local freelance professional Denver & Colorado camera crews, HD video crew, 4K, television, ENG, corporate, or other crew solutions for film, video or television productions. We also provide crew members as well to support other producers, shooters, networks, clients for any type of video, film or television productions anywhere in the state. Aside from state-wide experience, Nick Teti, our founding director of photography has a larger background, as well credits across the globe, as well gear to meet any clients production needs, having several peer awards 4K, Arrifor camera work as well. Our supporting personnel also have years of professional experience ensuring client's expectations are surpassed.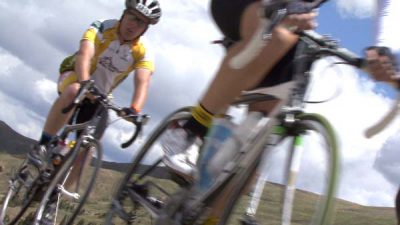 Camera Crew Members in Denver or anywhere in Colorado for Video, Film or Television Productions

If you're needing production support personnel like a gaffer, sound recordist, videographer, etc, we provide these services as well in video or film production, including broadcast. Well equipped with gear our people include:
DP/director of photography
Still Photographer
Cameraman or videographer
Location sound recordist/mixer
Gaffer
Grip, Swing or Key Grip
Electric/Electrician
Data Manager or Wrangler
DIT/Digital Imaging Technician
Assistant Camera/AC
Location Scout
Producer
Director
Teleprompter Operator
PA/Production Assistant
Contact by telephone at (720) 299-2084 or by email:

Our Formats, Camera Support Gear and Solutions.
We carry many of the common camera formats from SD video, HD, 4K, and by several makers. We also have ample camera support gear in lighting, grip, tripods, monitors, lenses, jibs/cranes, sliders, dollies, rigs, stabilizers, audio packages among other resources to enable great pictures at the par for broadcast, film or corporate video producers, as well, we have the creative masterminds with talent starting back to 1990/1991 in production. These gear solutions include:
Sony video cameras
RED video cameras
Canon video cameras & lenses
Panasonic professional video cameras
Black Magic Design
Arri/Arriflex cameras
GoPro
DSLR cameras & still photography accessories
Canon, Fuji, Rokinon, Sigma, Sony lenses for video or photography
Lens filters & Matteboxes
Lighting in HMI, Arri, KinoFlo, Lowel, Chimera & LED
Tripods from Sachtler & Manfrotto
Matthews grip and other grip equipment
Monitors from Panasonic, Sony and Elvid
Other equipment resources

Our experience in Colorado areas,
serving all the state & global credits
Traveling throughout the state, our additional production clients and credits include national experience, as well as, in other countries varied for video, film and broadcast television productions. We are close to the largest metro, as well as, popular production areas of Denver, Colorado Springs, Fort Collins, including the Rocky Mountain areas. We can be in many of these areas in minutes or less than an hour or a little more time. These include:
Arvada
Aspen
Avon
Beaver Creek
Black Hawk
Boulder
Breckenridge
Centennial
Central City
Colorado Springs
Commerce City
Denver (all parts in minutes)
Dillon
Englewood
Federal Heights
Fort Collins
Greeley
Greenwood Village
Highlands Ranch
Ken Caryl
Lafayette
Lakewood
Lakeside
Littleton
Longmont
Loveland
Lone Tree
Morrison
Monument
Northglenn
Thornton
Westminster
Wheat Ridge
Vail
Please watch us on YouTube: https://www.youtube.com/user/mrphotonmedia/
Looking for our HTML website? Please follow this link: http://www.misterphoton.com/index2.html
To book our camera crew, crew members or other services in video, film or television production, please call either (720) 299-2084, (303) 346-2377 or .
Skype us at: misterphotonmedia or Nick Teti (Colorado).
Source code and content copyright Nicholas Teti III, MIster Photon Media LLC.