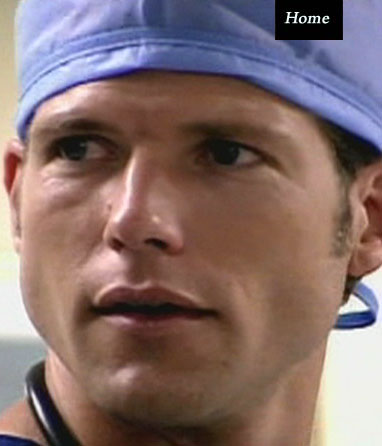 Telephone Number: (720) 299-2084
Local Corporate Video Crew for Business, Producers or Television in Colorado
For producers or companies needing business or corporate video production crew, Mister Photon provides local services throughout Colorado. We also support broadcast networks through Colorado.
Here are some solutions to any type of client
Videographer with or without a video crew with previous specific experience on your type of production or business or industry niche.

Videotaping/recording, footage transferred to DVD, digital video files, videotape delivery, YouTube sharing, FTP video upload/transfers. Formats include MXF, P2, XDCAM, MPEG, Quick Time, ProRes, DNxHD, H264, Windows Media or other formats, we're more making your life as a producer or whatever type of client easier.

Specific video camera formats/models including for NTSC or PAL; from DVCPRO & DVCPROHD, HDCAM, HDV, P2, XDCAM, NXCAM AVCHD, BetaCam SP, RED Epic, 35mm SLR Canon SLR HD or DVCAM for hiring producers or networks

Corporate video camera crews for b2b, b2c, or internal company communications or other business video production needs - including HD video crew services

Crew members from cameraman, director of photography, camera operator, production location sound mixer & recordist, boom operator/audio tech, gaffer, grip, producer, director, PA, still photographer or other media professional to your exact needs. No substitutes, no 'referrals/brokers' - we're a direct solution that works together consistently.

For Companies, Organizations or Producers Our Crew Provides Video Production Crew Support
For B2B or B2C communication or advertising by video production; Mister Photon helps all. If you're producing or need to make a video, or are hired by another company for particular video production campaign; you're included too.
Here are a few services we help with: corporate communications, television commercial advertising, helping producers or businesses with all types of messages to all types of audiences - we listen, adapt and enhance your ideas. Need to videotape interviews? your CEO, or your ideas or services? The list goes on, as we can help you selling your products, recruit, motivate, retain or recognize. Our founding videographer Nick can compel anyone with well crafted video to leave a lasting message.
Business Producing or Directing Your Own Message?
When you call; we're available right here with local coverage in Colorado; from the Rocky Mountains or where you need in Colorado. If your a producer, or company making your own video hiring a resident Colorado solution for your videographer or crew directly reduces your costs and allows direct communication as well. References? we have them from businesses, producers & network tops.
The Experience! Our founder Nick's college degree in video/film production also includes 2 + decades applied production experience helping all types of businesses & production hires with resourceful, creative solutions that communicate your story, services, messages & needs more effectively. We're not just a contract/freelance videographer or DP or resource that shows up in a hurry and shoots passing on the invoice; we're a highly interested group of diverse crew having years of film, television, as well as, non broadcast video production expertises. We bring to every client for every shoot the best. We always bring the passion + the interest to make the best video, photography or film for you, regardless of the programs or message.
Already a Producer/Production Company with Specific Video Camera Format Preference?
Professional cameras for individual clients needs
XDCAM: PMW 320K, PMW-EX3 & PMW-F3
XAVC / AVCHD HD or 4K: Sony FS700R & PXW-FS7 with Emount lenses or Canon lenses
Sony PMW-F55 with MetaBones Canon Mount
HDCAM videotape
HDV videotape
BetaCam SP in 4x3 or wide screen
DVCAM
EOS 7D DSLR
EOS 5D Mark II
EOS C300
12mm prime
16mm prime
18-35 (f1.8),
24-70 (f2.8),
70-200 (f2.8)
70-300 (f5)
15-70 (f3.5-5.6)
8mm fisheye
12mm, f1.8
16mm, f1.8
Access to others
AJ HDX900 DVCPRO HD
AJ HPX300 or HPX170 P2 cameras
AG DVX100A DV/DVCAM
AG Af100 with 3 lenses
RED Scarlet and EPIC cameras with Canon lens mounts
Arri 35III film camera with PL lenses
Operation with the Alexa, among other 35 Arri cameras
Black Magic Cinema Camera (2.5K) with 3 EF lenses, along with all the needed camera support for a full day of shooting.
Ample URSA & URSA Mini experience, as well access to these cameras.
NanoFlash with CF 4 cards
Atomos Recorder (up to 4K)
We have 2 GoPro Hero Black & Silver edition cameras with additional batteries, mounts and other accessories as well. We also have a DJI quad copter aireal drone as well. We also have access to more GoPro cameras as well for larger scale or different looks for production.

Aireal Drone
Please visit our Equipment Page for all of our equipment lists, including lighting, grip, cameras, sound gear, drones, jibs, tripods, cranes & other gear.
I also have access to other cameras as well at owner rates or call us to operate your camera as well.
All to meet specific needs of your editor or the networks who hire us for freelance Colorado wide solutions. You can call on our expertise in either videography or filming for your location crew. Our founder Nick as a videographer/cameraman/DP has also operated Digital BetaCam, IMX, BetaCam SX, RED, Vision, Thomson, among other professional cameras well. Add professional microphones, mixers, booms, lavaliers, grip, audio recorders, lighting or grip equipment and you have - Mister Photon! If you need a single videographer for your business or corporate video or small scale television commercial Nick is adept a camera operation, sound mixing/recording & lighting or can also provide a efficient 2 person crew for your exact television or video production needs.
Local Areas? All of Colorado is covered local by our camera crew including throughout the largest metro surrounding areas from Denver, Boulder, Colorado Springs, Aurora or Fort Collins, the Rocky Mountain I-70 stretch, but you can count on us in any city, place or town in the state - Mister Photon.