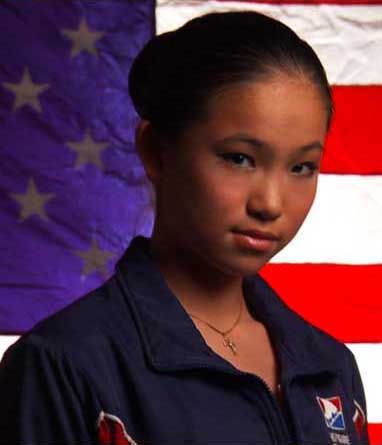 Nick, Broomfield & CO Freelance Local Cameraman

Background: Broomfield is a smaller northwest metro suburb city and I'm a Colorado native with professional experience here, across the state, nationally, as well as, traveling globally as a shooter. If you're looking for someone experienced in camera for television, corporate video, ENG, documentary, sports, commercial advertising, cable programming, syndicated television or other specific production, consider me.

As a professional cameraman I have won almost 10 peer awards for my camera work including Emmy, Telly, Accolade, NATAS, and some other peer competitions. I always deliver the needed footage, regardless of the type of client or assignment. I always have a new business reference each week from a new gig pleasing a client or can provide one from a repeat hiring client as well.

I'm a valuable resource for any traveling client or client needing the self reliance and skills I have as a production professional, so if you don't have the budget to Colorado, relax and hire me in confidence knowing you'll get the footage you need. I also have a strong post production background with solid applied experience on transcoding, importing, encoding etc, able to convert footage as well across PC, or UNIX or MAC. Aside from my solid skills as a director of photography/cameraman (termed a DP, DOP, or a cinematographer pending the production role), I have a strong background in field producing, editing (both video and film), data wrangling, directing talent or crews, and sound mixing/recording; all making me a self reliant production professional able for any hiring client.

I also bring additional camera crew members to form film crews, HD or SD video crews, for ENG, TV or for corporate video productions, or for other specific demand assignment. Go back to the table of contents.

Experiences in Short & Cameraman or Camera Crew services in Metro areas or Colorado

As a professional cameraman, I began working in Colorado at ABC News, moving onto Tribune later, and later Denver 8 television covering all the state. I earned a double major bachelors degree in video/film production and still photography while participating in applied internships before my college graduation. After full time employment I began as a freelancer forming Mister Photon Media LLC. We specialize in providing local cameras crews for television, video and film specific productions and operate in all the synonyms (TV crews, film crews, ENG, EFP, corporate video, documentary or whatever the program type or production). I shoot throughout the state and have an abundance of production experience in the city of Broomfield including nearby Boulder, it's outlying areas, and can help you will all types of crew solutions in Colorado.
Go back to the table of contents.
---

About the Metro Areas
I'm minutes away from the cities below in the major metro areas and enjoy seeing new parts of the state, or can be a familiar to your production in many of Colorado's varied areas as well. I can also refer valuable locations relevant to your scenery, production crew support resources or gear, local attractions, land marks, among other solutions quickly.
For your reference follow these links are to Google maps. Broomfield is surrounded by Lafayette, Boulder, Louisville, Westminster, Golden, Arvada, Nederland, Niwot, Marshall, Superior, and Estes Park. Many of these areas are metro suburbs of Denver in between Boulder. My experiences span many businesses, stories and varied B2B, or B2C type productions for various hiring clients. The many of these cities are considered in the Denver metro area which comprises Denver, Englewood, Sheridan, Littleton, Lone Tree, Greenwood Village, Centennial, Lakewood, Morrison, Westminster, Broomfield, Arvada, Wheat Ridge, Thornton, Northglenn, Commerce City, Aurora, and Parker Colorado areas. As a freelance professional, I've worked in these cities several times in my decades of professional experience.
Go back to the table of contents.

Cameras I own
Although I do not have every popular model, I have many of the popular formats from Sony, Canon, Panasonic, GoPro, and am also RED camera equipped. I have also operated several other cameras as a cameraman / DP from these manufacturers, as well, many others in video and some others in film. I have high rental insurance as well, with a partnership with a local rental house here allowing me access to other cameras, camera equipment and resources I do not own. I can also arrange additional cameras, equipment or other resources or personnel in the state. 35mm film or HD, NTSC or PAL, you're covered with my resources.
Professional cameras for individual clients needs along with a great cameraman
Sony Cameras
XDCAM: PMW 320K, EX3 & F3
XAVC / AVCHD HD or 4K: Sony FS700R & PXW-FS7 with E-mount lenses or Canon lenses
HDCAM videotape
HDV videotape
BetaCam SP in 4x3 or wide screen
DVCAM
Canon Cameras
EOS 7D DSLR
EOS 5D Mark II
EOS C300
Canon Lenses
12mm prime (f1.8),
16mm prime (f1.8),
18-35 (f1.8),
24-70 (f2.8),
70-200 (f2.8)
70-300 (f5)
15-70 (f3.5-5.6)
Prime Lenses
8mm fisheye
12mm, f1.8
16mm, f1.8
Access to others
Panasonic Cameras
AJ HDX900 DVCPRO HD videotape
AJ HPX300 or HPX170 P2 cameras
AG DVX100A DV/DVCAM camera
AG Af100 with 3 lenses
RED Cameras
RED Scarlet with Canon lenses
Access/Experience to EPIC & RED ONE models
Arri / Arriflex
Arri 35III film camera with PL lenses
Operation with the Alexa, among other 35 Arri cameras
Black Magic Design
Black Magic Cinema Camera (2.5K) with 3 EF lenses, along with all the needed camera support for a full day of shooting.
Access to Black Magic Ursa & Ursa Mini along with ample operational experience.
Recorders
NanoFlash with CF 4 cards
Atomos Recorder (up to 4K or UHD)
GoPro
We have 2 GoPro Hero Black & Silver edition cameras with additional batteries, mounts and other accessories as well. We also have a DJI quad copter aireal drone as well. We also have access to more GoPro cameras as well for larger scale or different looks for production.

Aerial Drone

DJI Phantom 4
Please visit our Equipment Page for all of our equipment lists, including lighting, grip, cameras, sound gear, drones, jibs, tripods, cranes & other gear.
I always bring along ample production support gear including monitors, professional tripods, lighting equipment, plenty of batteries, sound recording/mixing packages, grip and enthusiasm for every client who hires me or my crew. Go back to the table of contents.

Do I have a camera crew? - Yes, for video, film, ENG, television, corporate production or other needs
A short quick of credits and capabilities includes ENG, EFP for about every type of production, a few feature films, some indy films,
every type of cable television programming, shooting television commercials or infomercial's, corporate video productions, sport broadcasts & profiles, company or political conferences, concerts, studio productions, live shots (SNG or sports or related), naming a few. I have also provided camera crews for these productions among others as well. Our personnel includes:
Location production sound recordist - also called a production sound mixer or location sound mixer (among other nicknames).

Cameraman services Include: videographer, camera operators or director of photography.

Producers or directors or cameraman / producer dual expertise.

Lighting personnel including grip, dolly grip, dolly grip, electricians, best boy, key grip or gaffer.

Location Scout.

Makeup Artist.

Teleprompter Operator/ prompter operator/op.

Data Wrangler / Data Manager.

DIT - digital imaging technician.

Production assistants - AKA a PA.
We can also refer personnel to you to form a production group in Colorado with any of the members listed above to assist you.
Feel free to contact me at (720) 299-2084 by phone for rates, inquiries and scheduling / booking.
Thanks, Nick/Mister Photon.
Go back to the table of contents.

Copyright Mister Photon Media LLC, Colorado USA, United States America