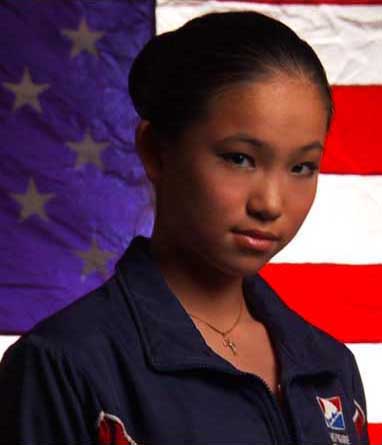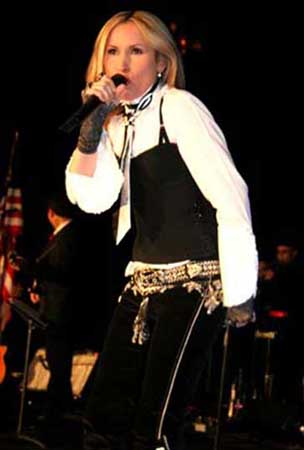 Mister Photon provides camera crews, HD video,
film or television crews or personnel local in Colorado



Telephone (720) 299-2084



Searching for a camera crew located in a particular Colorado area? or for personnel or a video, film, ENG, EFP or television crew? Mister Photon Media Specializes! We provide video, film or television production solution for anyone and we're Colorado natives with professional experience spanning the globe as well. We help businesses, producers, television networks, production companies or coordinators - anyone needing the confidence in a contractor that pays attention to client needs, detail adding the creativity, energy and elements to compel any desired audience you have as an individual client. Rate & costs, call us by telephone (720) 299-2084. Back to Table of Contents

Our crews & personnel work throughout Colorado

Videographer, cameraman or camera operator,
Director of Photography, DP or DOP
Location sound mixer/recordist - aka a sound man or sound guy
Digital Imaging Technician/DIT
Data Wrangler or Data Wrangler
Grip, gaffer, electric or other lighting assistance,
PA/production assistant, or AC, assistant camera (aka a camera assist),
Field producer or director,
Still photographer / professional photography services,
Camera Assistant - aka an AC, or camera assist
Your Needs: Our production solutions summary
Camera crews or crew members with specific experience/expertise


HD or SD video crews with specific manufacturer/model cameras
- the most common being Sony, Panasonic, Arri, Canon or RED.


Videographer for television or non broadcast video productions - AKA specialty cameraman or a director of photography with specific cameras including: 2K or 4K format cameras, BetaCam SP, DVCAM, DVCPRO/HD, P2, XDCAM, HDCAM, Canon EOS 35mm DSLR HD, AVCHD/XAVC, RED, GoPro, Arri, or 35mm motion picture or other HD options.


Small to large ENG or EFP video & camera crew services (2 person or larger with specific members).


Film crews with Director of Photography aka DP, or DoP or HD director of photography.

Videotaping, filming, recording including specific formats including MXF, Quick Time, AVI, WMV, H264, MP4 or other digital video file.


Additional video, film or television production services for all types of clients.


All these services local throughout the state.
Our crew members very experienced; you'll will never have to worry about a substitute or lesser experienced crew member for your video or film production par. All our finished footage is highly refined to broadcast, DVD, online video post or however the final delivery you prefer. Our support crew members: gaffer, teleprompter operator, production location sound recordist /or mixer, boom operator, audio tech/sound person, or makeup; all are also ready to join you as a DoP, videographer or your camera crew. Below are map links below for your reference for production planning. We have worked in many of these areas and are willing to travel outside these areas providing entire camera crews or crew members to support your production.
Back to Table of Contents
Denver Colorado Areas
The Denver metro area is the highest population density with Aurora, Centennial, Lone Tree, Englewood, Sheridan, Glendale, Greenwood Village, Littleton, Lakewood, Golden, Morrison, Arvada, Wheat Ridge, Federal Heights, Westminster, Thornton, Northglenn, Bow Mar, Lakeside, Parker, Castle Rock, Lakeside, Green Mountain, Ken Caryl, Commerce City all are the largest metro areas. South of Denver is The Pinery, Castle Pines North / Castle Pines Village, Franktown, Greenland, Roxborough Park.
Back to Table of Contents
---
Boulder & Nearby Colorado Areas
Boulder is bordered by Lafayette, Louisville, Longmont, Niwot, Jamestown, Marshall, Valmont, Superior, Niwot or Broomfield. Further out includes Sugarloaf, Estes Park, Summerville, Lyons, Nederland, Hygiene, Gunbarrel, Eire, Eldorado Springs, Pinewood Springs, Allenspark, Eldora, Coal Creek, and in between the Denver area & Boulder are Golden, Arvada, Wheat Ridge, Westminster areas. Back to Table of Contents
---
Colorado Springs & it's surrounding areas
Colorado Springs is the largest southern city, with other south cities including Monument, Larkspur, Cripple Creek, Woodland Park, Pueblo, Cripple Creek, Elizabeth, Kiowa, Black Forest, Divide, Falcon, Penrose, Canon City and we also have worked throughout other southern Colorado cities as well. Back to Table of Contents
---
Southern Colorado areas
Southern Colorado starts around Woodmoor, Palmer Lake, or Monument near Colorado Springs. Southern Colorado areas span Gleneagle, Black Forest, Green Mountain Falls, Cascade, Manitou Springs, Cimarron Hills, Stratmoor, Security, Fort Carson, Fountain, Pueblo, Rye, Colorado City, Penrose, Canon City, Lincoln Park, Williamsburg, Coal Creek, Brookside, Salt Creek, Boone, Avondale, Fowler, Olney Springs, Crowley, Manzanola, Sugar City, Cheraw, Rocky Ford, Swink, La Junta, Lamar, Las Animas, Starkville, Cokedale, Trinidad, Aguilar, Walsenburg, Branson and Kim CO areas. Back to Table of Contents
---
Fort Collins & Northern Colorado areas
The major northern cities in Colorado are Fort Collins, Greeley & Loveland; another local stop for our frequent fliers'. Our camera crew has provided services throughout northern Colorado and crew member solutions as well. Northern CO includes Red Feather Lakes, Virginia Dale, Wellington, Laporte, Timnath, Campion, Berthoud, Mead, Nunn, Pierce, Ault, Eaton, New Raymer, Windsor, Severance, Evans, La Salle, Plateville, Gilcrest, Johnstown, Kersay, Grover, Peetz, Crook, Padroni, Ilif, Fleming, Sterling, Atwood, Merino, Brush, Fort Morgan, Fort Lupton, Wiggins, Keenesburg, Hudson, and Firestone.
Back to Table of Contents
---
Colorado Rocky Mountain Areas
Morrison, Evergreen, Genesee Park, Georgetown, Idaho Springs, Silverthorne, Winter Park, Breckenridge, Dillon, Vail, Aspen, Glenwood Springs, Bailey, Conifer, Steamboat Springs, Keystone, Copper Mountain, Beaver Creek, Avon, Black Hawk and Central City are most known. Other Mountain areas include Tabernash, Fraser, Granby, St Mary's, Victor, Hot Sulphur Springs, Kremmling, Grand Lake, Hayden, Craig, Oak Creek, Eagle, Gypsum, New Castle, Silt, Carbondale, Basalt, Snowmass / Snowmass Village, El Jebel, Rifle, Parachute, Battlement Mesa, Leadville, Woodland Park, Cripple Creek, Monument, Manitou Springs, Divide, Elkton, Goldfield, Flourissant, Fairplay, Alma, Blue River, Climax, Red Cliff, or Minturn. Bordering the Rockies is Golden and into the mountains, as well Lakewood, Ken Caryl, Monument, Littleton, Morrison, western Castle Rock and Pueblo are all bordering the Rockies. Back to Table of Contents
---
Western Colorado areas & Sangre De Cristo Areas
Grand Junction is the largest western Colorado area. Other western areas include Orbard Mesa, Palisade, Fruitvale, Clifton, Redlands, Glade Park, Dinosaur, Twin Lakes, Rangley, De Beque, Gateway, Nucla, Naturita, Norwood, Dove Creek, Dolores, Cortez, Towaoc, Mesa Verde, Mancos, Durango, Mountain Village, Ophir, Silverton, Animas Forks, Bayfield, Alamosa, Pagosa Springs, Wolf Creek, Gunnison, Crested Butte, Ingacio, Alboles, Chama, South Fork, Del Norte, San Luis, San Pablo, Center, Monte Vista, La Jara, Sanford, Romeo, Antonito, Blanca, Fort Garland and La Veta. Back to Table of Contents
---
Eastern Colorado areas
The eastern Colorado areas are vast as well. From the northern to southern border of Colorado, Eastern CO starts from Brighton. Other eastern Colorado areas include Wiggins, Brush, Log Lane Village, Akron, Otis, Yuma, Wray, Haxton, Holyoke, Lamar, Venango, Grant, Madrid, Elsie, Wallace, Hayes, Center, Burlington, Bethune, Stratton, Vona, Selbert, Flagler, Arriba, Genoa, Limon, Simia, Calhan, Avondale, Boone, Olney Springs, Fowler, Crowley, Manzanola, Rocky Ford, Swink, La Junta, Sugar City, Cheraw, Las Animas, McClave, Wiley, Granada, Hartman, Holly, Two Buttes, Walsh, Vilas, Springfield, Walsh, Campo or Prichett. Back to Table of Contents
---
If you need to locate a crew in Colorado not listed above for video, film or TV production call us at (720) 299-2084 and we can find you a solution - Mister Photon Media llc! Back to Table of Contents
Below are Demo reels showing a montage of work by videographer
& director of photography Nick Teti. It is a play list of videos.
By hitting the SKIP button

you can skip forward or backwards.
Our experience & expertise in production is diverse,
for any type of client
Documentaries - either HD video or film

Corporate video production B2B or B2C business video

Television commercial advertising - TV commercials

Infomercial's for online advertising or television

Interviews / interviewing for business, or television producers including with multiple cameras

Public relations videos / PR video

Sports profiles, player profile - crew for broadcast or interviews

Journalism, magazine shows, & related services

Factual entertainment programming & reality television

Recruiting video, franchise or organization or business building

Training video production / videos

Demonstration video production

Testimonial video production & credibility video campaigns

Political TV commercials, YouTube of other web delivery

Network programming of all types, including for cable TV

B Roll / BROLL of all types

Recreation or reenactment video for production or television

Legal video production, documentation, graphics, animation