Cameras for video, film or television production, or professional photography for any company & client
Please scroll down to the list of equipment of follow this table of contents directly below.
Cameras
Below are our cameras we own, as well we have access to others not listed on this page, along with the operation experience. If you see a colored link below, it's to another reference article in this website or to an outside web site for your reference, except the RED ones that direct you back up the this page's table of contents.
Sony format cameras
Sony NEX-FS700R Super 35 Camcorder (720p HD up to 4K)
Lenses include:
18-200mm E lens,
17-70mm E Mount lens
Metabones EF adapter
8mm E-Mount fish eye
12mm Canon mount lens
16mm Canon mount lens
15-75 Canon EFS lens
24-70 F 2.8 Canon lens,
18-35 F 1.8 Sigma lens,
70 to 200 Canon EF 2.8 lens,
Sony PXW-FS7 & Sony XDCA-FS7 Extension Unit
Includes the same lenses for the FS700R camera. This camera records HD formats, 4K and UHD 4K formats. With the extension unit we can also record QuickTimes ProRes HD formats as well. The 4K & UHD formats are XAVC format that is recognized by Dacinci Resolve, Avid Media Composer, Adobe Premiere CC, Final Cut X and some Autodesk editing systems. We can convert XAVC HD & 4K formats video to other files for clients like QuickTime, MP4, MPEG, among other codecs/file types.
Sony PMW F55
With Canon Lenses in prime or zoom lenses listed below.
Sony XDCAM Cameras
PMW Series:
PMW-320K with a Fuji 5.6×16 wide angle lens
PMW-F3 with MTF Canon Mount
PMW-EX3 with additional B4 lens mount
HDV & DVCAM Dual mode cameras
HVR-V1U HDV / DVCAM videotape camera
3D HD: Sony HXRNX3D1U
This camera records both 3D or 2D AVCHD video shooting to internal storage or SDHC cards.
BetaCam SP – Sony DXC D30 BetaCam SP SD video camera
Go back up to the table of contents.

Panasonic Cameras
HDX900 DVCPRO HD
This HD videotape shoots 1080i or p or 720p in NTSC or PAL
Lenses Include:
Fuji HA 5×10 HD lens
Canon HJ 7.6×22 HD lens
P2 HD
AG-HPX 170
AG-HPX300 (higher rate on 300)
4 P2 Cards
DV / DVCAM – DVX100A
– Panasonic DVX100A camera, 4×3 or 16×9
Go back up to the table of contents.
Canon Cameras
(Canon Mount lenses listed above)
EOS 7D SLR
EOS 5D Mark II
EOS C300 camera with additional available, with other matching options available
Hoodman viewfinder.
Go back up to the table of contents.
Canon & Canon Mount Lenses
12mm prime,
16mm prime,
15-35 zoom (F1.8),
15-85 zoom (F3.5)
24-70 zoom (F2.8),
70-200 mm zoom (F2.8),
70-300 zoom (F4.5).
Go back up to the table of contents.
E-Mount Lenses
8mm Fisheye
18-200 zoom
16-70 zoom f4
Go back up to the table of contents.
Arri Film Camera
Arriflex 35III motion picture film camera package with Cooke S4 14 lens + Zeiss 35, 50 & 85mm prime lenses.
As a camera crew & Nick, our director of photography we are experienced operators of SRII, SRIII, 235, 435, and the Arriflex Amira, Alexa, along with some older Arri film cameras.
Go back up to the table of contents.
RED Cameras
RED Scarlet M with Canon Mount lenses,  MAGS & reader
EPIC Dragon up to 6K with Canon Mount lenses, MAGS & reader
Experience operating One, Scarlet, Epic, Raven, Weapon & other models.
Go back up to the table of contents.
GoPro Cameras
GoPro Hero+ Silver & Black cameras with suction mount & waterproof housing included. Additional GoPro's are available as well.
Digital Recorders
Atomos Inferno recording up to 4K with SSD's,
NanoFlash recorder wtih CF cards
Go back up to the table of contents.
Black Magic Design
We have owner rates on Black Magic Ursa video crew services, as we are partnered with a local Denver camera rental company.
B4 Video Lenses
Fuji 4.8X Super Wide angle lens,
Fuji 7.5X14 Pegasus III,

YJ18x9B4

long telephoto lens
(HD) Canon HJ 7.6×22 long telephoto lens
(HD) Fuji HA 5×10 super wide angle lens
Go back up to the table of contents.
Matte Box & Filters
Lens filters & Petroff P-sized matte box also available with other camera support
Grad ND, blue sky grad, polarizer, sunset grad, pro mist with other filters available
Go back up to the table of contents.
Camera Crews, with Gear is what we DO.
Mister Photon Media specializes in crew personnel as well for TV, film, video, ENG, EFP or other types of productions. Our camera crew members able to mix sound, assist with lighting, or other production tasks. Nick also has a larger background in production aside from camera operation that includes lighting, data wrangling/management, location sound, post, and assisting other DP/DOP's (director of photography), videographers', or crews with production personnel as well in an assistant camera role. If you need other expertise in camera assistance, or the group supporting you, or specific people with production expertise that matches your needs, with the right equipment, consider Mister Photon Media to provide local veterans for your shoot. We can also refer specific camera crew members to your production for support including:
Cameraman Nick as videographer, camera operator or director of photography
Still Photographer
Photographer's Assistant
Assistant Camera, AC or camera assistant
Sound Recordist
Data Manager or Data Wrangler
Producer
Director
PA/Production Assistant
Gaffer
Key Grip, Dolly Grip, Swing or Grip
Teleprompter Operator
Makeup Artist
Other crew members to support you.
Types of Professional Freelance Crews with the Gear
ENG video crew, aka News camera crew or video crew
HD video crews
4K or 5K or 6K video for any type of production
film crew services
corporate video crews
Television: with a broad range of experience on broadcast network TV programs
Documentary
Sports
Any other type of video crew, (excepting weddings and similar events).
Specific, yet a broad range of industry experience, as well for various types of organizations
Go back up to the table of contents.
Read about all our other equipment by following this link. In addition to cameras we have all types of camera support equipment from Arri, Chimera or LED lighting, HMI lighting including Joker, professional tripods,  Matthews Grip and other grip equipment, Monitors from Sony, Panasonic & Elvid, among other professional gear resources.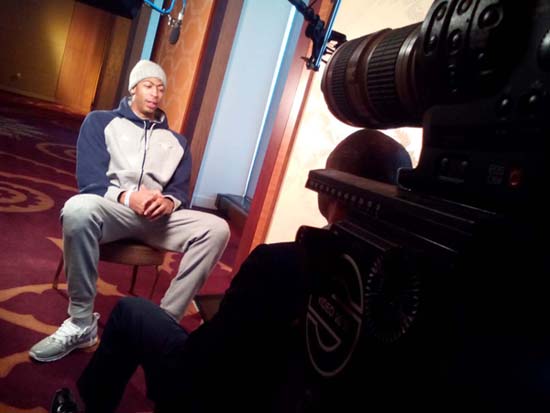 Mister Photon Media can assist any type of client producing any type of video or film either in Denver or any part of Colorado. Call us at either
(720) 299-2084 or (303) 346-2377 to book us, for rate inquiries or other production needs.
All source code and content copyright Nicholas Teti III (Nick Teti). Denver Colorado, Mister Photon Media's camera equipment page summarizing professional cameras that we shoot with for video production, film or television productions or still photography.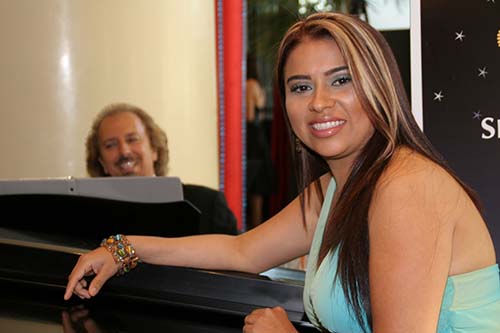 Prefer HTML instead of Word Press for a camera & equipment list we own? Please visit: http://www.misterphoton.com/gear.html