News: ENG Broadcast Journalism
News, ENG video crew, VNR, Live, Broadcast Journalism: Colorado
Telephone: (720) 299-2084
For broadcast networks, documentary producers, film producers or other clients needing an award winning photojounalist/news cameraman or a entire ENG video crew in Colorado or the crew members with this among other television or film experience, Mister Photon Media can be your solution anywhere in any CO area.
Live Shot, Satellite Uplink,
UFC, Colorado Springs
This is a shot you see with a side by side live television interview. You do not hear the questions, as they are being asked to the person on camera from the director by IFB on PL called program link. In instance where a LiveU or similar device is used for point to point video transmission, a cell phone can be used to call in on a IFB line to communicate with a network or someone else. 
ABC National News, Good Morning America,
Crime Story Coverage
This is sampling from a piece for ABC Good Morning America for the murder trial of Harold Henthorn who was convicted of murdering his second wife, and is suspected for the murder of his first wife. The murders were motivated by Life Insurance claims. Aside from ABC National news Nick's freelance and former staff experience spans other networks such as BBC, Fuji, CNN, CBS, BBC, PBS, TV Asahi, FOX, NBC, Nine, ABC Australia, among several others. Some sampling of particular news or investigative reporting television includes Dateline, 20/20, 60 Minutes, Lou Dobbs, The O'Reiley Factor, A Current Affair, On the Case with Paula Zahn, Solved, among several other particular journalism and investigative types of programming.
CNN News Piece, "Prenatal Promise,"
Lou Dobbs Tonight
We have worked for various CNN shows, and CNN broadcasts in Colorado, traveling through the USA and to a few other countries as well.
CNN Piece, Outsourcing Airline Safety
This ENG/News story was shot by Nick Teti providing news cameraman / producer (photojournalism services), covering how airlines source out maintenance, among other services; in turn raising concerns that air travel safety is compromised.
ENG video coverage in Denver,
Semyon Varlamov  by Cameraman Nick Teti
Semyon Valamov, the goaltender for the Colorado Avalanche was charged with Domestic misdemeanor assault, prior to charges dismissed in Denver CO in late 2013. Nick provided ENG cameraman (news photojournalist) services to cover this event to several networks, with release of the footage to these hiring clients.
CNN 10th Special Forces Piece, CNN Heroes
This piece details the heroism of Master Sgt. Rob Flouney, in Iraq for the 10th Special Forces, (The Green Barets'). 
National News Interview, FOX
This is only the interview, and a portion.
The whole news story will be added later.
MetroBeat TV, Roller Dolls Sample
MetroBeat TV, Cyber Bullying, Part 1
Highlands Ranch Stem School Shooting,




Sample Footage, Nick, Cameraman
GoPro Multiple Camera Cop Ride Along,
Inside Edition
This was a 2 man HD video camera crew shoot for Inside Edition in Lakeside CO considered a TV crew assignment. One of our segments focused on crime, as well the proximity to a certain business. For this shoot we used 3 GoPro cameras that were dash mounted in the police car. 
ABC National News,




Good Morning America,




B-Roll & Interview
ABC National News,
Look Live with Correspondent
Live News Coverage Politics,
Post Presidential Debate Interview
ENG Video Crew Experience
Our camera crew has provided several live shots for various networks including:
CNN shows (CNN Headline News, Larry King Live, CNN Weather, AC 360, Amon Por, Lou Dobbs, among others).
Bloomberg Television
The Weather Channel
NBC News, MSNBC, NBC Sports
ABC News
Mt. Fuji
TV Asahi
C-Span
FOX Sports/FSN
Fox News
SPEED
NFL
NBA
ESPN
The Golf Channel
CBS News
CBS Sports
Tribune
PBS 
Among quite a few other networks.
A summary of our ENG &
News experience as a camera crew
Our news gathering & live television experience spans many networks around the globe. We have helped several other corporate clients with live truck shoots as well. Many live shot clients include several sports networks among several other broadcast networks , as well uplink trucks and their clients. If you need a local camera crew or traveling that can quickly use the technology that satellite trucks bring & use, Mister Photon is for You! We also use LiveU and TVU units as well LiveCast services when needed. We can also stream to CDN / online websites like Facebook Live, Dacast, Vimeo, YouTube Live among others. 
Colorado TV Crew / Television Crew
Aside from ENG video crews or sports video crew services Mister Photon Media provides television crews and crew members to support others anywhere in Colorado USA. This nickname in the video crews instance is referred to as a TV crew.  Mister Photon can shoot any type of broadcast television program including:
Documentary
Reality TV/factual/unscripted entertainment
All types of cable television
Talk Shows
Sports including commercials, live events and interviews
TV commercials & infomercials
Political coverage & ads
Colorado Areas Our Crew Works
Read more by Colorado area that you need a local Colorado ENG video crew or other type of camera crew or crew members.  Below are reference links that open in Google. 
The Denver Colorado Area & Metro Areas



The Denver metro area has the highest population density surrounded by these areas below that are listed in order to proximity to Denver. Mister Photon Media is within less than an hour when you call of all these areas. (Outside website map links directly below)
Go back up to the table of contents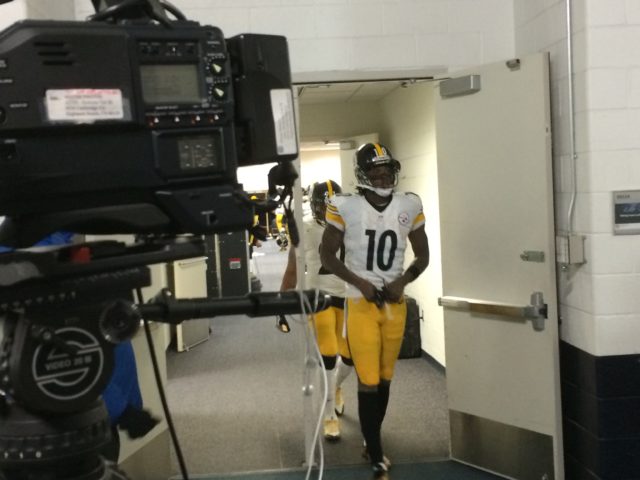 South of Denver
Mister Photon Media's camera crew is less than an hour of these areas as well for your production; whether it's video production, broadcast television or film, count on Mister Photon.
Go back up to the table of contents
Boulder Colorado & Surrounding Areas
Mister Photon has worked extensively throughout these Boulder CO & it's surrounding areas:
Colorado Springs & it's surrounding areas
Call on Mister Photon in all of Colorado Springs CO among other surrounding cities. Colorado Springs is more in the center of the state and it's surrounding areas include:
Go back up to the table of contents
Aside from these areas, we can be in other Colorado areas as well for your video production, film, television, ENG or other type of production.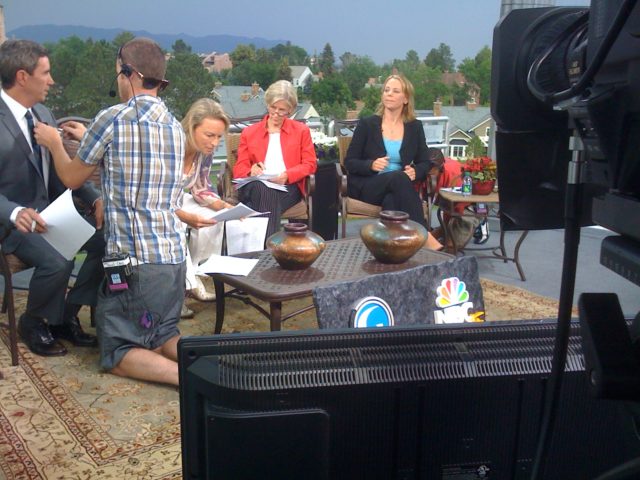 Southern Colorado areas / South CO



Mister Photon has worked in many of these areas either as an entire video crew or providing crew member support.
Southern Colorado areas span:
Aside from much of Colorado Mister Photon Media is well traveled, nationally, as well in some other countries for productions mainly in television, as well some film or non broadcast video productions.
Go back up to the table of contents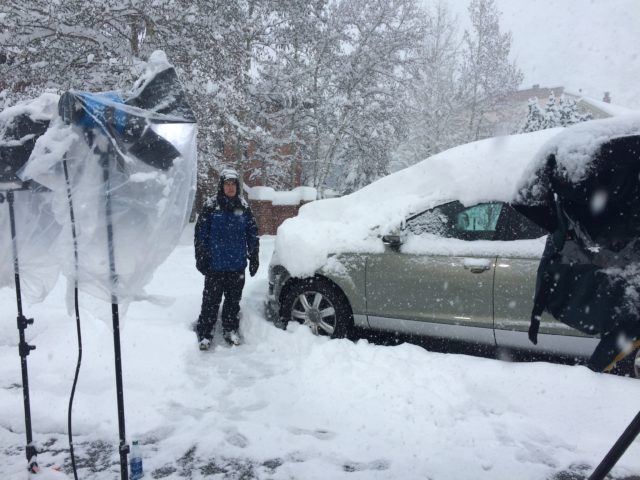 Fort Collins & Northern Colorado areas
Call Mister Photon in Colorado's north CO areas in the north part of state as well. The major northern Colorado cities are:
Northern CO also includes:
Go back up to the table of contents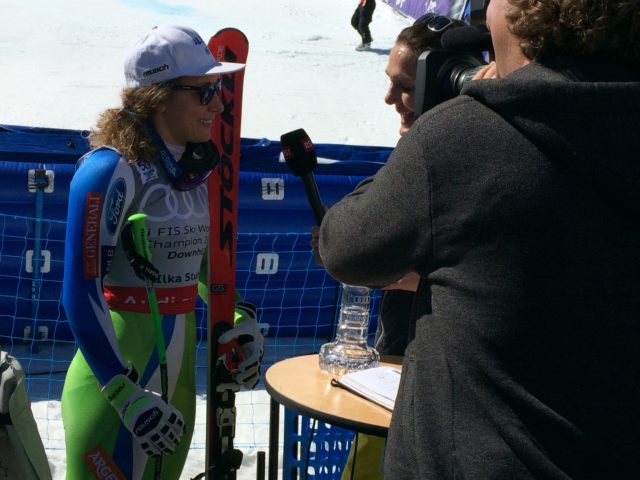 Colorado Rocky Mountain areas
Go back up to the table of contents
Colorado's Foothills
There are several Colorado areas that span the foothills, or into the mountains. Bordering the Colorado Rocky Muountains and Sangre De Cristo Mountains are several cities that include:
We're close to many of these areas and can be close to some in 30 minutes when you call for video production, broadcast television or film production needs.
Go back up to the table of contents
Western Colorado areas
Mister Photon has been through much of west Colorado. Grand Junction is the largest western Colorado area, followed by Vail, as far as the population sizes to the West of Lakewood or Golden or Denver. There are numerous popular western Colorado and Rocky Mountain areas for production as well.
Other western areas include:
Go back up to the table of contents
More east to Eastern Colorado areas
The east CO areas are vast as well. From the northern to southern border of the state, Eastern CO starts from Brighton.
Below are map links to Google Maps for your reference that open in a new tab. We enjoy working so call for your production resource in any of these areas or wherever else needed in the state.