1 (720) 299-2084 – telephone / text
For clients in Colorado or traveling to form a Colorado area camera crew, Mister Photon. A video crew, ENG, EFP, film, corporate crew or other type of camera crew. Mister Photon Media specializes. These services and can get specific crew members to you. Or referred to you or provide them pending your preference.
As a client producing any type of film, television or video production take comfort. Our professional experience via Nick starting professionally in 1990. Nick and other crew members are available to assist your production in any Colorado area.
This is demo reel, with various production types, but you can see video by category on this page.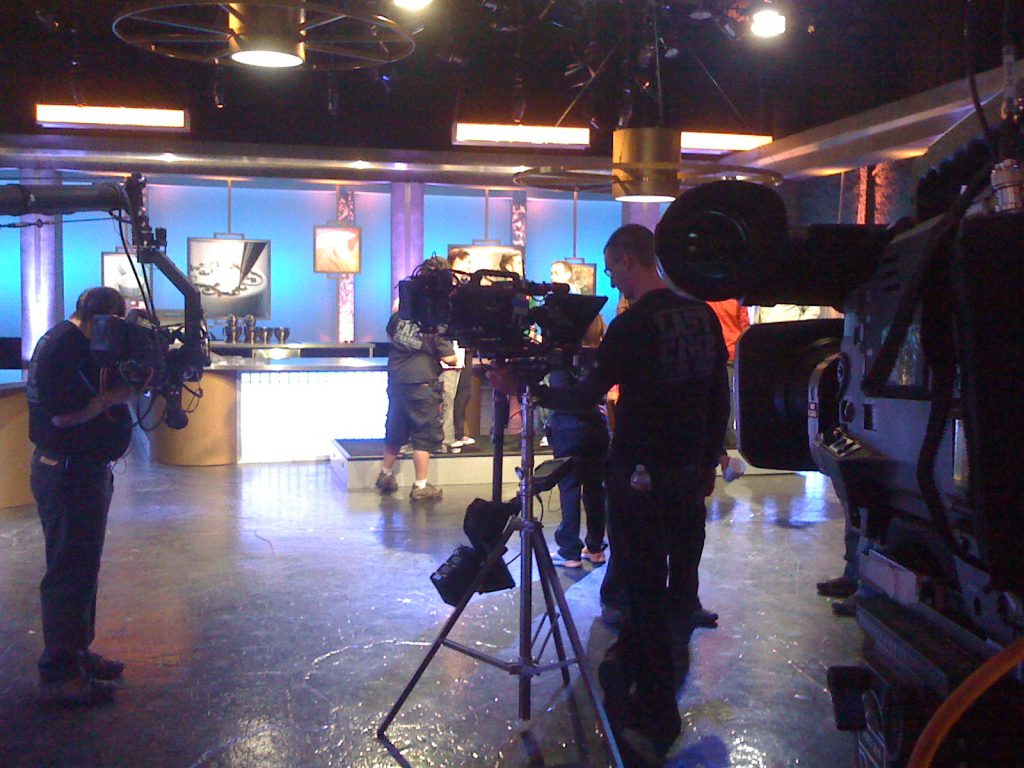 Freelance Camera Crew Members, 
Mister Photon Media
Some people on camera crews have overlapping skills, like our founder Nick Teti, and NIck can provide or refer other types of freelancers to you including director of photography, cameraman, camera operator, AC, sound recordist among several others.
Director of Photography, Cinematographer, DP, DOP
The Director of Photography, aka DP or DOP or cinematographer is the leading cameraman or woman often directing the gaffer, the talent, among others on a camera crew, film crew, TV, or video crew.
The term has become a bit ambiguous applied to video, as opposed to film production. The term originated in feature films, documentaries or motion picture film production but now is sometimes used in non-film based cameras.
Freelance Cameraman or Camerawoman



Nick provides freelance cameraman services for all types of video productions, film or television. Nick's skills cover all types of productions in television, motion picture film, ENG video, corporate / business video production, among other specific programs or productions.
Camera Operator
Using the word in the definition, a camera operator operates a camera under the direction of a director. Or by a director of photography or producer or TD/technical director. Mister Photon Media's camera ownership and experience with thousands of cameras over decades make us a great fit for freelance camera operator services.
Video or Camera Engineer / Shader
A video engineer can be assigned to shading cameras & switching cameras. Or setting up other video or audio equipment resources. Shading cameras or matching cameras adjusts camera luminance (lightness or white to black) and pedestal levels (master black levels), color balances. Among other camera levels and settings to match video & make acceptable. Nick, David and Michael all have this specific experience on our crew.
Technical Director / TD
Often switches cameras and directs camera operators, graphics, sound board operators, replay or people on a camera crew. The video crew is producing a live broadcast, like sports, news, or other type of broadcast TV production. Also, a common in live streaming. David and Michael being the TD's that help us.
Videographer, a cameraman or camerawoman
A videographer operates a video camera, provides lighting direction or lights subjects, shots & scenes. Recording sound among other production tasks that may include on camera talent direction. Nick is the principal cameraman & founder with others to assist us on larger scale productions.
Production location Sound Recordist / Sound Mixer
A location sound mixer or recordist is responsible for managing audio sources. Like wireless lavalieres, lavalieres, shotgun microphones, hand held microphones or other sources. Near or on camera talent. These sources are mixed by a mixer recorder typically and recorded with referenced time code when possible, to or from camera(s). Often audio that is mixed is also sent to a camera for recording. Nick has provided location sound for decades and has additional recourses to help.
Gaffer
Is responsible for lighting, rigging devices, like lights, c-stands, clamps, grip equipment or other camera, lighting or grip equipment in a smaller camera crew. They can also double as a generator operator, electrician taking electricity from a generator or other electric source and distributing this to lighting equipment or other camera gear. They may also direct grips, electricians, generator operators or other crew video, film or television crew members. Nick and other crew members are veterans from small packages to running large loaded trucks.
Grips or GE (Grip and Electric)
These camera support people include grip, key grip, swing grip, GE, and sometimes generator operator. Grips take direction from the gaffer, best boy, cinematographer, camera department or others to assist in lighting, rigging, electrical distribution. Many people start out as a grip and keep this skill as thy develop into larger scale G&E assistance.
Key Grip – takes instruction from the gaffer, DOP or others and directs other grips on production tasks.
Grip – may double as the key grip on a smaller video, film or television crew, or may take directions from the key grip, gaffer or camera department.
Swing Grip – may take on several tasks from gaffer, grip, rigging grip or on a smaller camera crew or asist where needed with other tasks.
Grip Truck or Van -The vehicle transporting the equipment to the location.
Electrician or G&E



Is often a gaffer who can light, as well operate a generator or other electrical devices like power distribution. Or on a larger crew they arrange electrical distribution for film or television sets or may configure systems or studios or may be on location providing electrician support there. We provide these services and can refer larger resources for large amounts of electrical distribution.
Data Manager or Wrangler
A person who takes video files, audio files most often and transfers, archives and also logs (itemizes) video or audio files, sync video to audio if needed. These video files are transferred to storage on HDD's most often. Within our expertise.
Field Producer (aka video, film or television producer)
Tasked with pulling the crew, directing crew and talent, often assisting with a production budget. Arranging the schedule, scripts and shot lists (sometimes often) among other management roles. Often they have direction roles, and not budgeting.
Director, 1st, 2nd, 3rd assistant
Manages actors, sometimes the camera crew, and on camera talent. For dialogue, acting, blocking (staging), and overall message, objective or emotion. That is to be conveyed in a television program, video production, film production or in instances of an event.
PA –  production assistant
A person that assists anyone on the camera crew with about any task. from transportation, assisting with equipment, setting up equipment or striking (removing) gear, among other needed help.
AC: 1st assistant camera, 2nd or 3rd
A person helping the DP, videographer, or camera operator (camera people), and may often run a camera, among similar tasks. They often manage media or camera data, assist with camera equipment or whatever gear may be managed among other tasks.



DIT, digital imaging technician
Takes video from camera and stores (back up) or manages media in several ways. They may also serve as a colorist, color grading (modification/changing) often, and possible video editing as well.  Not to be confused withe someone whom works in the medical field.
Location Scout
Someone tasked with surveying areas to evaluate worthiness of a place to determine if it meets criteria for a production or takes additional resources to meet the criteria. They often take pictures, record video, take notes and query the manager of a location about the place.  They may also get drawings, building plans, or manage to collect other information for production planning.
Location Manager
They can double as a location scout if they scout and survey in advance, but always manage an area or group of areas, as well resources including the camera crew, schedules, costs, on camera talent among other production needs. They sometime can direct crew or on camera talent to places or to manage them or tasks they must perform. Sometimes they arrange or delegate budgets or funds to crew members or the production.
PM/Production Manager
Sometimes perform tasks of a location manager, and often research budgets, arrange them, including with crew or location resources, as well logistics. They are more involved in budgeting and planning, as well researching needs of a production from locations, crew members, costs and the needed schedules.
Video Production, Film & TV

Please note YouTube sometimes puts unrelated videos over this playlist, just hit the "X" icon to rid yourself of YouTube suggested videos over our playlist. You can skip forwards with the arrows or scroll forward. To go back please refresh this page. Thanks for watching.
Contact by telephone or text, a faster response
1 (720) 299-2084
Copy & Paste into your email program.

contact1@misterphoton.com
Phone or text is best for response time.
Nick Teti, Mister Photon Media

Colorado Areas Served
Each link below is a Google map link to the corresponding city's information. These links will open in a new web browser tab.


The Denver Colorado Area & Metro Areas



The Denver metro area is the highest population density surrounded by these areas that are listed in order to proximity to Denver. Mister Photon Media is within less than an hour when you call of all these areas. These reference links below are outside website that open in a new web browser tab. 
Go back up to the table of contents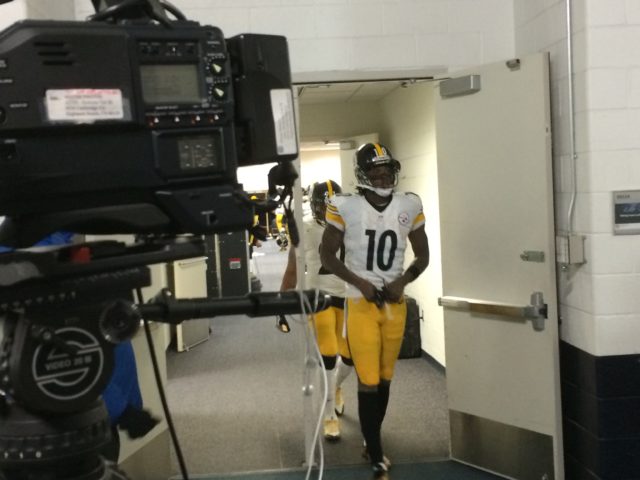 South of Denver
Mister Photon Media's camera crew is less than an hour of these areas as well for your production, whether it's video production, broadcast television or film, count on Mister Photon. The reference links below are outside website links that open in a new web browser tab. 
Go back up to the table of contents
Boulder Colorado & Surrounding Area
Mister Photon has worked extensively throughout the Boulder CO area & it's surrounding areas. These are reference links that open in a new web browser tab.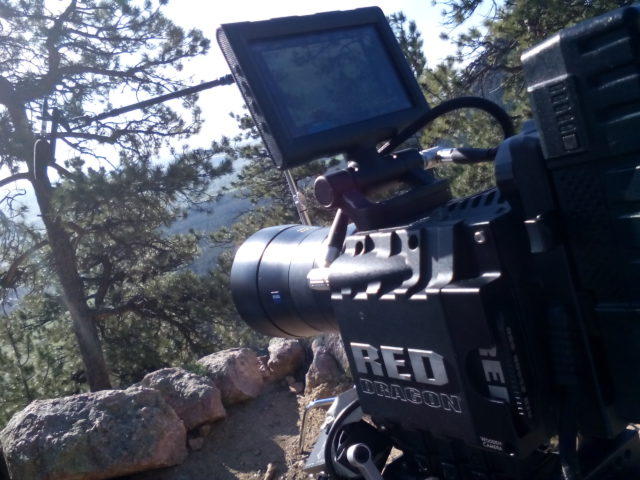 Colorado Springs & it's surrounding area
Call on Mister Photon in all of Colorado Springs CO among other surrounding cities. These are reference links that open in a new web browser tab. Colorado Springs is more in the center of the state and it's surrounding areas include:
Go back up to the table of contents
Aside from these areas, we can be in other Colorado areas as well for your video production, film, television, ENG or other type of production.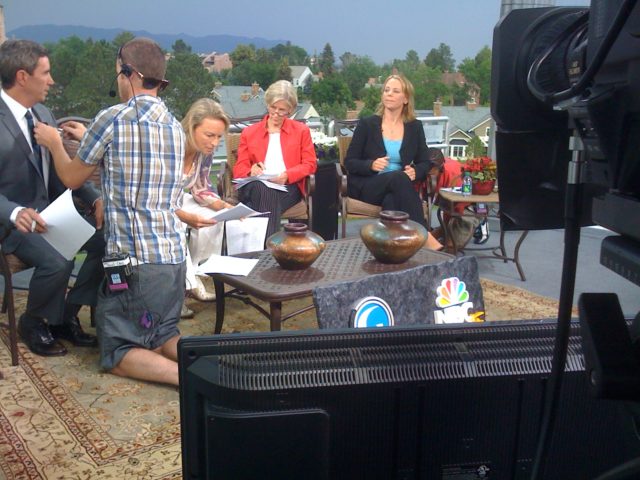 Southern Colorado areas

/ South CO



Mister Photon has worked in many of these areas either as an entire crew or providing crew member support. To research use the reference links below that open in a new web browser tab. 
Southern Colorado areas span:
Aside from much of Colorado Mister Photon Media is well traveled, nationally, as well in some other countries for productions mainly in television, as well some film or non broadcast video productions.
Go back up to the table of contents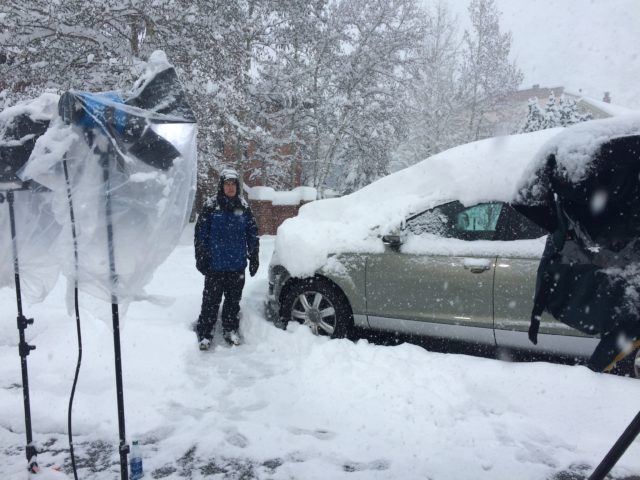 Fort Collins CO & Northern Colorado area
Call Mister Photon in north Colorado areas in the north part of state as well. The major northern Colorado cities are: ( Links below that open in a new web browser tab.)
Northern CO also links:
Mister Photon, North to South, East to West.
Go back up to the table of contents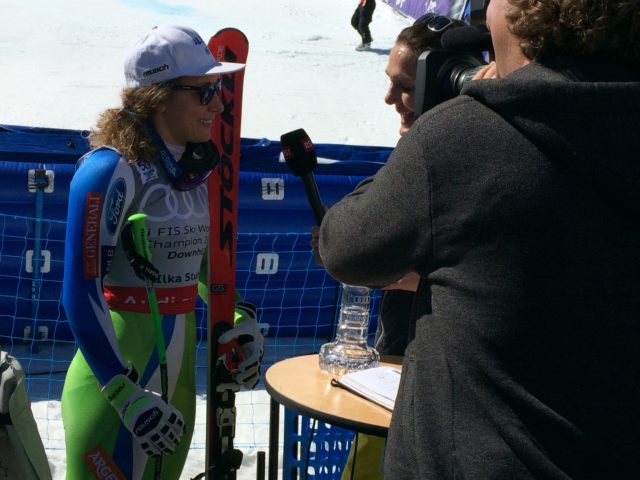 Colorado Rocky Mountain areas
Research by using the reference list of links below that open in a new web browser tab. 
Go back up to the table of contents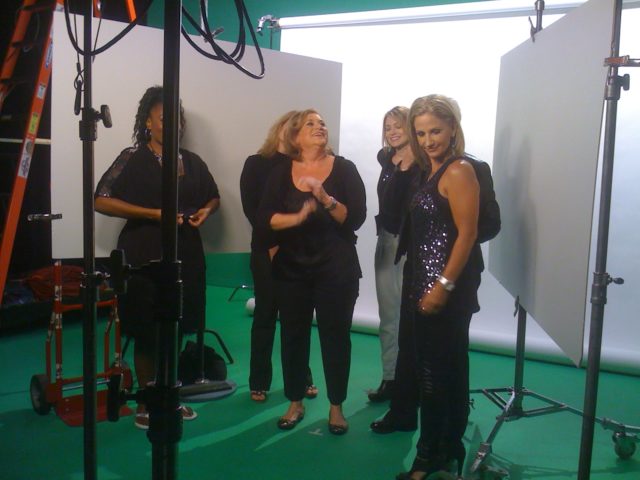 Colorado's Foothills
To research these areas use the reference links below that open in a new web browser tab. Bordering the Colorado Rocky Mountains and the Sangre De Cristo Mountains are several cities that include:
We're close to many of these areas and can be close to some in 30 minutes when you call for video production, broadcast television or film production needs.
Go back up to the table of contents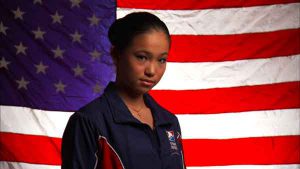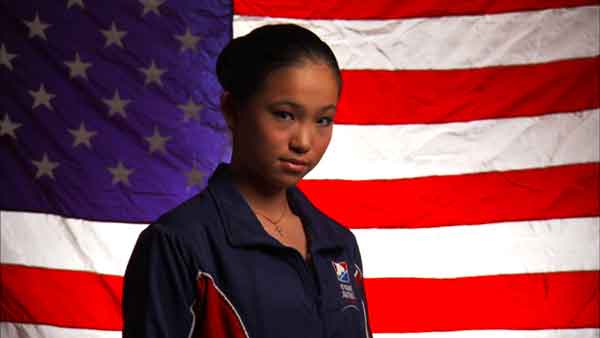 Western Colorado areas
Mister Photon has been through much of west Colorado. Grand Junction is the largest most western Colorado area, followed by Vail, as far as the population sizes. There are numerous popular western Colorado and Rocky Mountain areas for production as well. These are reference links open in a new web browser tab below.
Other western areas include:
Go back up to the table of contents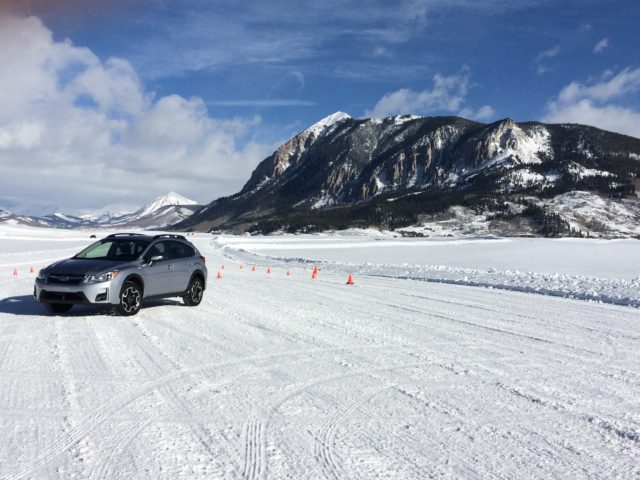 More east to Eastern Colorado areas
The east CO areas are vast as well. From the northern to southern border of the state, Eastern CO starts from Brighton.
Below are map links to Google Maps for your reference that open in a new tab or window. We enjoy working so call for your production resource in any of these areas or wherever else needed in the state. 
Go back up to the top of this page

Production samples by Nick Teti for video, film and television productions in Colorado.
All content Copyright – Mister Photon Media llc/Nicholas Teti III