Colorado Assistant Camera / AC


What's a Camera Assistant

They are often called a AC for short, or and Assistant Camera whom help either camera operators or the director of photography. They assist by any number of tasks from:
Loading and unloading equipment.
Bringing equipment as needed.
Charging batteries.
Offloading media.
Operating camera or drones  if needed.
Changing lenses and media.
Pulling focus and measuring focus.
Operating slates for the director of photography & sound dept.
Operating equipment as well.
Assisting with a number of other production tasks.

Why an experienced assistant camera?
A camera assistant is one more set of helping hands that are often mandatory pending on the camera equipment to keep the production smooth.
Many directors of photography insist on a AC to help and the lenses, cameras and other camera equipment, the camera assistant is required.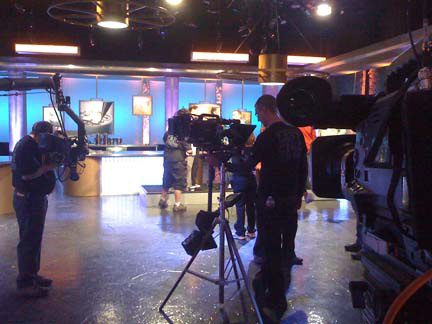 Camera Support and Crew Services
Call on someone who specializes on camera crew and crew members services. Throughout Colorado. So if you need more than assistant camera, call us, Mister Photon!
We also refer production professionals whom we have worked with. In expertise/areas out of ours. Need a makeup artist or some other niche that we can refer as well.
Mister Photon Media, 1

(720) 299-2084
If you see the Email link, it opens a message in your email program
Production Samples
Video, Film and Television