Colorado Camera Operator

What's a Camera Operator
They are often directed by a director of photography, director or technical director. They run camera and often set up cameras into position among other utility work. Like running cables, setting up camera or lighting or grip equipment.
Contact Nick at 1 720 299-2084 for a quote.
They can have different roles based on the type of production. In sports or live events, they often run cables, then set up cameras. During the event or broadcast, they operate the camera. Then strike (remove) the cameras, related equipment and cables. Camera operators are hired by directors of photography often in films. On larger shoots they are often hired like competitions TV shows.
Camera operators in film or feature film can be directed by the director of photography and or director. The tasks vary slightly in film production, as opposed to television production. Or for corporate or advertising purposes where a production company or agency is in charge.
A camera operator for a local video production or television or film production often have some other roles. Lighting, assisting the director of photography, grip work or other production tasks. On a smaller camera crew, video, or television crew they may have even more production tasks.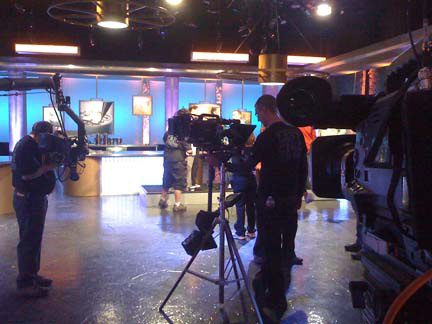 Assistant Camera
Assistant camera or AC can also double as a camera operator. They often are tasked with camera builds, positioning, lighting among other tasks on a small crew. They are often the same in all roles, or just assist the director of photography, or camera operators.
Other Camera Support & Crew Services
Mister Photon Media specializes on camera crew and crew members services through Colorado. So if you need more than a camera operator or assistant camera, call Nick. We also refer production professionals whom we have worked with for areas out of expertise. Need a makeup artist or some other niche that we can refer as well.
Production Samples 

Video, Film & TV