Storyboards for TV Commercial Planning
Hiring a storyboard artist to plan the production is the best way to direct a camera crew. The director of photography, among the other members will greatly benefit by storyboard art. Seeing a direct vision for action, camera placement, lighting, sound and other important needs depicted in the artwork.
For video production in television commercials or features, film productions or advertising, storyboard art is a way to direct an animation or a camera crew. Also directing post production for editing, motion graphics and animation creation.
Storyboards can be illustrated by traditional artwork, created digitally, drawn, painted or other artistic means.
Contact us at 1 (720) 299-2084 for a cost to draw or create storyboard art for your production.
  This email link opens in a new window in your email program
Please don't try to contact us by commenting on pages or posts.
Skype: misterphotonmedia or Nick Teti (Colorado)
What'sApp: Nick, MisterPhoton.com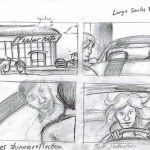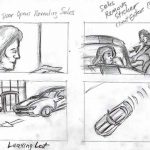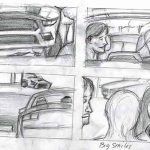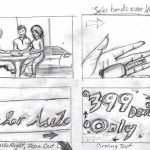 Nick Teti, Mister Photon Media, Colorado serving globally.

Ads