Colorado Video Production, Film & Television
Mister Photon!
This RED email link opens a new message in your email app.
(720) 299-2084 telephone
Our camera crew's experience spans most every type of production for business, television, as well film. Mister Photon Media provides start to finish solutions for clients producing a video or whatever type, or the entire camera crew or crew member support for producers, networks or production companies. Aside from Colorado, our experience is national, as well in other countries as well.
Demo Reel (playlist)

You can skip forward with arrow or icon, or to re-watch videos, please refresh the page. You can also skip to our video by category page.
These videos take a little time to load..
If this page is loading slow, go up the the top level menu over this page and look for these videos are also by their individual category underneath in the menu above. An example would be "interviews" or the "television production," pages. This page is not complete of every type of production we have worked on in video production, film or television, but you can infer that our experience dates decades. There were several years experience of 35mm film and videotape that we handed to clients that is not in our demo reel page.

Various Video Production,
Film and Television Productions, Colorado & Beyond
Demo Playlist / Demo Reels,
All Topics
Play this video or skip backwards or forwards by using the arrows in the controls. Or use the table of contents menu above to search videos by category.
Go Back up to the table of contents
Interviews & Colorado Corporate Video / Business Video Production
DELL EMC Business Video Production
Cancer Research Center, Corporate Video Production
2 Camera Interviews with Canon C300 cameras:




Corporate Video Production, in Denver, Broomfield & Boulder by our Colorado area camera crew
All State Corporate Video Production in Denver, Aurora, & Montbello CO areas
Before / After Green Screen Video Production, testimonial style, by cameraman Nick in Denver CO
Telly Award, Best Corporate Video
T-Mobile, "All-In"
Aside from from this Telly Award, Nick's awards for camera work also include Emmy, Accolade among some independent awards from other peer competitions.
Interview Montage, for RED Robin Restaurants: sales & marketing video production
Producers for Red Robin have hired Nick as a videographer and director of photography with Mister Photon Media's camera crews for local services from the personnel to other solutions to produce television advertising or commercials, corporate videos, video news releases, training videos for employees, demonstration videos. Our camera crews additional experience includes sports profiles, journalism, interviews, specific TV programming, film production, live television among other type of varied productions. For business needing video, television or film production our crew helps hiring producers, production companies, networks or businesses among others needs.
Oracle, Corporate Video Production
These types of specific programs have included testimonials, sales or marketing pieces, employee training, communications or other informational videos, among other assignments. Mister Photon Media can help on any type of business video production providing crews for producers for several years on various business video productions.
Corporate video production for Weltock,




in Denver CO
Here is
Business advertising video production for Law Firm,




in Denver CO
Our video crew had 20 minutes to set up this Sony 2 camera FS700 & FS7 interview; but all went well for our clients.
Corporate Video Production,
Kaiser Permanente, Denver Colorado
This business video production was shot for Kaiser Permanente in the Denver Tech Center at the Colorado corporate headquarters. This video production was created before HD video cameras and technology had became available, however; you get the picture that Nick has have been shooting for a long time.
Portion of a Qwest / Centurylink corporate video production sample
This is a brief introduction showing a few samples from a longer corporate video production for Century Link. This company was currently being acquired and formerly known as Qwest Communications, so no titles we're used as it was a transition video production. The B-Roll give an introduction, and the interview follows.
Corporate Video Production: To-Camera Video
Pre-Recorded message, for Bill Gates, Microsoft
This pre-recorded to-camera address was to be played at a corporate conference for the Bill & Melinda Gates foundation and recorded with the Canon EOS C300 camera. If you are looking for an experienced cinematographer, or even camera operator to run your camera, Mister Photon Media has the experience with several cameras in ownership, as well several others, and often operate several other producers or networks' cameras preferences.
Go Back up to the table of contents
Television Production, Commercials & Advertising
Alice Cooper, Samsung, HD TV Commercial
How Do You McNugget?
Commercial footage samples by Nick,
Director of Photography & Camera Crew,
in Winter Park Colorado

Elitch Gardens & Six Flags Amusement Park TV commercial footage
This was a TV commercial campaign, and this is the to-camera footage not including B-Roll for the TV commercial series, in Denver CO for Denver's Elitch Gardens, and 6 Flags Amusement Parks.
RED ROBIN sample footage for television commercials




& corporate video productions
This is a sampling of footage where director of photography Nick provided a HD video crew to producers at Red Robin for use in corporate video production, as well, a dual use campaign for TV commercials. This is a sampling, and not the completed pieces as the in-house production department handled editing. You can infer that all of this mix is both suitable for corporate video advertising, as well TV commercials, with the addition of titles, as well some stock / provided music, as this is the raw footage and not the business video production or television commercial.
TV Commercial video production
for the city of Golden Colorado
Television Commercial,
Peak Automotive, Nissan, Colorado
AT&T Corporate Video Production
& Television Commercial – samples AT&T
Nick provided services for this video advertising AT&T in Fort Collins Colorado. The video campaign featured Olympic Skater Caroline Zhang using green screen video. The campaigns were used in television commercials, web videos, Youtube.com advertising videos and also an employee communication / motivation video campaign.
Americas Marines Tight Films & JWT ATL
Nick provided location sound, and this skill is another in his primary skill sets aside from a director of photography, gaffer and producer. So if you're an agency or other client, whom already have a DP but need the support like crew members, camera operation, AC among other expertise or additional camera support, with the gear, as well experience, Mister Photon is your Colorado connection. We have these businesses references as well.
20 and 10 second SD television commercials, before HD broadcast or 16×9 broadcasts
These television campaigns above advertised Good Feet, we have provided crew services to this television advertising campaign among others. These video productions were shot all over the metro area, including Denver, Englewood, Greenwood Village, Lone Tree, Centennial CO among other places over the years. Mister Photon Media's experience spans most of Colorado and many states for television advertising, corporate video production among other advertising campaigns. Our credits span the globe for various types of clients, networks, hiring producers & crews.
Sales / Marketing,




and Testimonial Video Productions
John Deere sales marketing video production: B2B for customer base testimonial
We provide the camera crew for this sales video based to market to potential customers of heavy earth moving construction equipment.
Camera crane, jib footage and B2B sales & marketing video production in Golden CO
This is another sales & marketing video for a potential client base.
Documentary, Film Production & Broadcast

National Geographic TV Documentary.
on the Columbine HS Shootings
This isn't the entire program for time's sake.
Documentary, Pikes Peak International Hill Climb,
Colorado Springs CO
Discovery Channel sample,
On the Case with Paula Zahn Samples
This is a portion of an entire program resolving the criminal case of Brent Brents, who terrorized Denver before being arrested in Glenwood Springs Colorado. I provided a several assignments to this production, as well in the police chase, the reenactment, the interviews, among B Roll detailing this true crime television story.
This is a sample that aired on Investigation Discovery, and our crews experience many other Discovery shows, among our broadcast experience for several other networks.
Trailer for a Netflix Documentary Film,
Destination Team USA
This is not the entire film, as you need to watch this on Netflix to watch the entire film about Olympic Hopeful athletes who do and don't make Team USA for the 2016 Summer Olympic Games. The camera used was an Arri Amira for this feature.
5K RED Epic Dragon documentary series
This documentary series was filmed with RED Epic Dragon cameras in Boulder, Louisville, Longmont & Lafayette with gear.
All produced by Josh, location sound support & lighting by Nick.
Broadcast TV
This other page link loads faster for broadcast TV samples (takes you to another page).
Please look into other categories on this page as well to see other broadcast examples as well.
Travel Channel Piece, 25 Mind Blowing Escapes
This is a mix of 35mm film and HD for the series. Our crew provided services in Monument Valley that spans Arizona into Utah.
Raw Footage for the Travel Channel,
The Forbes 500
This footage is the raw footage, including B Roll, interviews, and testimonial types approaches for the broadcast Travel Channel series The Forbes 500. I provided a large crew to assist me as I shot this footage in Vail, Beaver Creek, and Aspen Colorado locations.
The Racing Line: To Camera and all content
Deep Undercover Episode, Denver CO area,
One-Man-Band Camera/DP
I provided DP, as a one man band shooting, lighting, and mixing sound for this program. I shot this wide as there to be graphics elements keyed to the left and right during this A Roll/interview flushing out the story of one episode of "Deep Undercover."
SPEED Channel Piece,




Furniture Row Racing
This 720p HD video production was shot by DP/DP Nick in Denver, throughout Colorado, and traveling. Our HD video crew consisted of 3 people for most of this assignment, however often 4 or 5 people were employed for this production. This is the standard definition version of the program aired on SPEED Channel.
SPEED Channel, Barrett Jackson Piece
This among other numerous programs for SPEED are in our professional portfolio over the years. Many networks call on Mister Photon for broadcast television crew services in Colorado or where needed.
Broadcast (Discovery) & Corporate Video Production,
in Boulder Colorado
Footage from this corporate video was also used on the Discovery Channel show "Innovations with Ed Bagley," and we have done other work on this series, as well other Discovery Channel productions. Please note that we had to keep the fans running in the lab to keep the lab samples from spoiling.
GoPro portion for Inside Edition Story,




on Wal Mart Crime
This was a 2 man HD video camera crew shoot for Inside Edition in Lakeside CO. One of our segments focused on crime, as well the proximity to a certain business. For this shoot we used 3 GoPro cameras that were dash mounted in the police car. We attempted to persuade for one of the cameras to be used on a differing POV, such as the car, as well it's background or foreground environment, however the producers were more interested in the shot in the interior of the police car. We did end up passing the other media from an additional camera from a pick up in the same shoot day so we could not incorporate this footage into this scene.
Go back UP to the top of page.
Education, Training, Demonstration Video Production
Safety Training Video for a Construction Company
Nick has been hired for several demonstration or training video for consumers or employees or other audience. Mister Photon Media also record voice overs to digital video recorders, cameras, or other recording devices for integration later in post production. Often these videos are also called a demonstration video in production lingo. From complex procedures or for any type of industry, Mister Photon Media can assist you as any type of client in any type of industry or organization.
Sports Broadcast
ESPN Aussies Abroad segment, Boulder CO HD video crew
Anthony Davis, NBA player interview, ESPN 30 for 30
NFL CBS Coverage, Pre and Post Game Coverage
This is before and post game coverage for CBS NFL coverage for Pittsburgh & Broncos divisional playoff game. I have shot for NFL, NFL Films and other related programs for this network over the years, as well other networks covering sports like CBS, FOX, NBC, ESPN, Mountain West, PAC 10, Sunbelt Sports, Golf Channel, NBA/NBA Entertainment, PGA Tour Productions, among several others.
MLB Baseball Player Profile for FSN West, LA
Rory McIlroy Pro Golfer Coverage, BMW Championship,




Cherry Hills Colorado USA
This is a group of coverage of professional golfer and world #1 pro golfer (as of 12-2017) at the BMW Championship in Cherry Hills Village Colorado. The interviews relied on microphones whereas the tournament coverage samples, and B Roll relied on the camera mic as a sound recordist with a boom mic is an unwanted intrusion on a golf course. This is a sampling of the entire tournament footage.
Peyton Manning 3 Camera Interview,
FOX Sports
This is a 3 camera shoot with Sony F3 cameras, with PL mount lenses for FOX Sports One for NFL coverage on former Denver Broncos QB Peyton Manning. This is the SD version of the shoot that was originally recorded in HD.
Keegan Bradley, McIlroy & others Press Conference, Professional Golf
These were recorded in Cherry Hills Colorado at the BMW Championship golf match by Nick Teti,
Coach Gary Barnett Interview
Charley Hull Coverage, Pre Solheim Cup
Feed The Children, NFL Players
SD Version, US Para-Olympic Hall of Fame Package
We had to turn the original HD videotapes from the Panasonic HDX900 to the producers so this is a HD version of the HD video crew services we provided in Vail Colorado for the Olympic Hall of Fame induction of Sarah Will. If videotape is still your preference, such as from the HDX900 we can also record a backup as well to my Atomos recorder while still recording high definition videotape formats as well. Aside from 1080 or 720p formats HD, I can shoot 4K or UHD or 5K formats for clients.
Reality TV
Top Chef, Season 15
(Nick Teti) Here is some work I did for Top Chef Season 15, with all the exit and aside interviews. I also provided camera operator services as well, sound recordist services on this season for a few episodes.
American Car Prospector
(Nick) In this production that I was involved in spanned several areas including Denver, Lakewood, several eastern Colorado areas, some areas in the Rocky Mountains, and some other areas in the Denver metro area. For reality TV, or other television program, If you need a camera crew or crew members call Mister Photon. Some of our reality show/factual entertainment credits are: BET MAD Sports, BET Various, For Love of For Money, The Bachelor, The Bachelorette, Swan, Extreme Home Makeover, Extreme Makeover, American Ninja Warrior, My First Sale, My First Place, Cool Tools, Deconstruction, Cash Cowboys, The Amazing Race, Oprah's Big Give, Last Cake Standing, Top Chef, Breakthrough, among several others.
Reality TV Production Sample,
What Would Ryan Lockte Do?
This is a sample from the reality television show called "What Would Ryan Lochte Do?" airing on E! We had to place a lavaliere mic on him later in the shoot, as well, in the underwater scenes so some of the audio is from the shotgun microphone only, aside from the boom microphone (hence the reverb you hear in the swimming pool area). The rest of the footage was a behind the scenes approach to the show as the B Camera position. Nick our director of photography has shot several reality TV shows including The Bachelor, Top Chef, For Love of For Money, Date My Dad, SWAN, Oprah's Big Give, The Amazing Race, The Bachlorette, Extreme Makeover, My First Sale, My First Place, among several others.
BET Programming, MAAD Sports SD Video
Before HD television broadcasts and 16×9 SD video, SD 4×3 video was the standard. In Denver Colorado following Carmello Anthony, then playing for the Denver Nuggets. Aside from this reality television piece, Mister Photon Media has worked on several other factual entertainment pieces, including ABC's The Bachelor, The Bachelorette, The Amazing Race, For Love of For Money, Oprah's Big Give, Dad My Dad, I'll Try Anything Once, What Would Ryan Lochte Do? Extreme Makeover, Extreme Home Makeover among several others.
Live Shots, News & ENG
Live Shot, Satellite Uplink, UFC, Colorado Springs
This is a shot you see with a side by side live television interview. You do not hear the questions, as they are being asked to the person on camera from the director by IFB on PL. Our camera crew has provided several live shots for various CNN shows (CNN Headline News, Larry King Live, CNN Weather, AC 360, Amon Por, Lou Dobbs, among others). Others include Bloomberg Television, The Weather Channel, NBC News, MSNBC, ABC News, C-Span, FOX Sports/FSN, SPEED, NFL, NBA, ESPN, The Golf Channel, among a few others. Our news gathering & live television experience spans many networks around the planet. We have helped several other corporate clients with live truck shoots, as well several sports networks among several other broadcast networks , as well uplink trucks and their clients. If you need a local camera crew or traveling that can quickly use the technology that satellite trucks bring & use, Mister Photon is for You! We also use LiveU and TVU units as well LiveCast services when needed.
ABC National News, Good Morning America,
Crime Story Coverage
This is sampling from a piece for ABC Good Morning America for the murder trial of Harold Henthorn who was convicted of murdering his second wife, and is suspected for the murder of his first wife. The murders were motivated by Life Insurance claims. Aside from ABC National news Nick's freelance and former staff experience spans other networks such as BBC, Fuji, CNN, CBS, BBC, PBS, TV Asahi, FOX, NBC, Nine, ABC Australia, among several others. Some sampling of particular news or investigative reporting television includes Dateline, 20/20, 60 Minutes, Lou Dobbs, The O'Reiley Factor, A Current Affair, On the Case with Paula Zahn, Solved, among several other particular journalism and investigative types of programming.
CNN News Piece, "Prenatal Promise," Lou Dobbs Tonight
We have worked for various CNN shows, and CNN broadcasts in Colorado, traveling through the USA and to a few other countries as well.
CNN Piece, Outsourcing Airline Safety
This ENG/News story was shot by Nick Teti providing photojournalism services covering how airlines source out maintenance, among other services; in turn raising concerns that air travel safety is compromised.
ENG video coverage in Denver,
Semyon Varlamov Court Appearance
Semyon Valamov, the goaltender for the Colorado Avalanche was charged with Domestic misdemeanor assault, prior to charges dismissed in Denver CO in late 2013. Nick provided ENG cameraman (news photojournalist) services to cover this event to several networks, with release of the footage to these hiring clients.
CNN 10th Special Forces Piece, CNN Heroes
This piece details the heroism of Master Sgt. Rob Flouney, in Iraq for the 10th Special Forces, (The Green Barets' as their name). Some sample network credits worked for several times over years include CNN, ABC, ABC News, CBS, CBS News, APTV, BBC & BBC News, TV Asahi, Fuji TV, The Weather Channel, ESPN various, History, Discovery, National Geographic, NBC & NBC News, among many others.
National News Interview, FOX
This is only the interview, and a portion exluding B Roll.
MetroBeat TV, Roller Dolls Sample
MetroBeat TV, Cyber Bullying, Part 1
ABC National News Stem School Shooting
POV Subjective Camera

GO PRO Hero 3 footage in Vail Colorado,




Australian Para-Olympic Team #1
All these shots below on this topic are focused on the athlete, as opposed to their point of view, as these pieces will featured these athletes during the 2014 Winter Olympic Games.
GO PRO Hero 3 Footage, Vail Colorado,




Australian Para-Olympic Team #2
GO PRO Hero Footage, Vail Colorado,




Australian Para-Olympic Team #3
The last of this series of GoPro shots of these athletes.
GoPro Multiple Camera Cop Ride Along,
for Inside Edition
This was a 2 man HD video camera crew shoot for Inside Edition. One of our segments focused on crime, as well the proximity to a certain business. For this shoot we used 3 GoPro cameras that were dash mounted in the police car. We attempted to persuade for one of the cameras to be used on a differing POV, such as the car, as well it's background or foreground environment, however the producers were more interested in the shot in the interior of the police car. We did end up passing the other media from an additional camera from a pick up in the same shoot day so we could not incorporate this footage into this scene.
PSA & Health Care
Health Care video production, diabetes prevention,
Native American Women
PSA Video, "Cut the Carbon," 2nd place award,




by The Environmental Defense Fund
Nick Teti won second place in the competition for Cut the Carbon, a carbon reduction program that was first proposed by the Environmental Defense Fund, before the Obama administration implemented it.
PSA sample from TV & internet campaign,
"No Guns in My School"
This is not the edited piece; however, it's available.
PSA, Political TV:




Spanish Socialist Party & Socialized Medicine
This is sample from a PSA style approach portion of a broadcast TV commercial for Spain's elections for the campaigning Spanish Socialist Party in favor of keeping the socialized health care system in place. This political ad showing the effects of a privatized health care system like Americas' and how it affects those without health insurance or adequate income for catastrophe, in the case of her throat cancer.
Concerts, Events
Concert Video Production in Arvada Colorado
Political Video
Hillary Rodham Clinton Campaign Speech Coverage, National News Highlights
I was hired as a ENG cameraman, also mixing audio as a one man band for the national news feed taking audio pre-mix from the podium & mult-box, then mixing it through my Sound Devices 664, then into camera. This, among other speeches I have covered, as well other types of politics include TV commercials, online campaigns, presidential speeches, among other political coverage. An assignment like the one listed above takes confidence in one's skills, I am at the top of many call lists including NBC, MSNBC, ABC, CNN, FOX, CBC, CNN Espanol among a few others.
Political TV Commercial, Denver & Colorado
Before HD video & SD widescreen video, 4×3 standard definition video was the choice for professional video production. This is an older political television commercial campaign before 16×9 aspect video was available. In spite, this production reflects professional quality with the challenger winning the election as well. Since this time Mister Photon Media has provided director of photography services, crew members and other production services to political producers and politicians among others, including several broadcast networks.
Training Video Production / Educational Video / Demonstration Videos
Safety Training Video for a Construction Company
NIck as a cameraman, videographer and director of photography has been hired for several demonstration or training video for consumers or employees or other audience. Mister Photon Media can also record voice overs to digital video recorders, cameras, or other recording devices. Often these videos are also called a demonstration video, education or training video production in production lingo. From complex procedures or for any type of industry, Mister Photon Media can assist you as any type of client in any type of industry or organization.
Construction Safety & Training Video Production in Loveland CO
This video production was produced for a construction and building company with an emphasis on safe building techniques and practices for OSHA, as well other related compliance practices. Video production for training, education, sales, marketing, products & services, PR, as well specific types of businesses are in my expertise.
Indy Films, Misc., Films
Accolade, Best of Show Documentary
Best Documentary Education, "Inspire Me"
Produced by the McLean's, ACME Productions, The SSI
Nick Teti, Director of Photography & camera crew.
Here are the trailers below. Producer Brad McClain also provided workshop video as well in this piece. Nick Teti was the principle/director of photography.
Go back up to the top of this page
Indy Film Production, The Gold Nugget
This is an indy film with a gag like ending titled "The Gold Nugget."
GREAT BALLS OF FIRE!!! Green screen & animation compositing video
This portion of composited video sample was a scene in the short film, "Great Balls of Fire!!!, " for the National Science Foundation. This feature relied heavily on animation and video for a video production educating on the 'What If' scenario of a giant meteor striking earth.
A portion of an educational film for the NSA/National Science Foundation.
Prior Demo Reels
Earlier Demo Reel Montage, all topics Part 1,
in Colorado, National, Global
(Nick), This is montage of several video productions, including television and film productions I have worked on as a videographer, freelance cameraman, director of photography, as well providing a crew. The audio was replaced by a sound track to keep the audience from being jarred by the constant change in subject matter.
Earlier Demo Reel Montage Part 2,
in Colorado, National, Global
Demo Reel montage, part 2, Nick Teti & Mister Photon Media. For any client searching a local film, television or video crew based in Colorado, we're able to reach the major metro or larger or popular production areas within minutes; but call on us, Mister Photon Media, to wherever your production is in Colorado. This is an older montage sampling older camera work, but is not complete.
Animation & Motion Graphics
Boeing Jetliner Crash Accident Reconstruction Animation
Boeing Jetliner Takeoff Accident Reconstruction Animation
Asteroid Passing in Space 3D Animation
Moon Asteroid Collision in Space 3D Animation
Example: First Draft,




Mine Tailings / Decant Pond Accident
This is a 1st draft for client approval demonstrating a mine tailing pond accident where a portion of the retaining area failed. Mine tailings' are not typically blue, but this color was chosen for contrast against to the decant pond.
Product Liability Dispute Animation Negligence Dispute
This is a 3D animation demonstrating a "defective product" dispute where a frayed electric cord came in contact with coffee dispensed from a coffee maker that was overfilled with water, causing electric shock to the plaintiff.
Sea Wall Removal and Ground Remediation
This is a series of GIS rendering showing how a former refinery's subsoil would be removed due to a petroleum storage tank leaking. Upon discovery the refinery placed a retaining wall to keep the petroleum from leaking into the ocean, then came up with a plan to remove all the soil and turn the location into a beach access area for the public.
Mine Property Demonstration &




Regulatory Compliance Animation
This is a 3D animation using GIS data and air photos to show a mining property's boundaries, monitoring well locations for regulatory compliance as well overall features for a presentation. Mister Photon Media can model and animate actual world locations within accurate representation for litigation, disputes, compliance, architecture visualization, engineering, prototypes, or other presentation needs.
SD 3D computer animation
3D computer animation for Frigid Films
More animations will be posted as we have an opportunity.
Conferences for video Production or Broadcast
AAA Corporate Conference,
Quick Sample Colorado Springs CO
Conference video production,
The International Space Station
We provided videographer services, and technician services to cover this conference for the International Space Station in Denver CO. This is not a sequential start to finish video of the conference, but a highlight reel of the weeks festivities. If you need multiple videographers, and technicians, including location sound to support your conference, Mister Photon Media can provide these services to support your video production. As well, we can provide still photographer/professional photography services to you as any type of client.
Other Conferences
We as a camera crew, and Nick as a photojournalist, as well director of photography covered other conferences that include:
Timelapse Video & Film Production
Time Lapse of Clouds Moving
Downtown Denver Colorado time-lapse video
35mm Motion Picture Film Time Lapse to Video Samples
This is a 35mm film transfer and down-converted to HD video. There is no audio recorded as this cinematography was filmed with an Arri/Arriflex 35III camera. The second example below is a shorter piece.
This is a brief time lapse film, transferred to video.
Colorado Convention Center Exterior TimeLapse Video
Time Lapse Video, USAA
This time lapse video used video, motion picture film & photography in Colorado Springs for the USAA as a marketing video where we provided a local freelance camera crew in Colorado Springs CO as well editing and the other needed elements for this video production. We kept a 4×3 aspect ration at the time to match video, motion picture film and still photography as well, the television aspect ratio at the time was 4×3 SD video. With modern HD cameras, DSLR and HD able cameras, time lapse can be immediate without additional camera support peripherals as well. This was produced by a marketing company whom hired us as the cameraman with the crew to acquire footage for the DVD, as well this program was used in portions online.
Behind the Scenes

& Second Camera
Country Time Lemonade behind the scenes & B-Roll
for a internet commercial
Action
School Evacuation Exercise, Pueblo West School District
(Nick Teti) This is a multiple camera school evacuation exercise produced by John Simmons and School Safety. I was the director of photography and post production supervisor on this production. There are observers, such as FEMA advisors and other staff in the exercise as well, FYI.
GoPro & Small Camera Footage,




Pikes Peak Int. Hill Climb, Stage Area
Older Video Productions, Film & Television
Web Video, Front Range Community College, Pre YouTube
This video was produced for CD ROM when CPU power for video files was not optimized and standard definition video was better suited for an audience using a computer. We also made a MPEG of this video for early web streaming off the college web server as well for DVD players as well. We provided director of photography and video crew, along with video editing, graphics, and voice over recording for this video production. If you just need a camera crew or crew members to assist you, we can provide provide entire HD video, ENG, EFP, TV or film crews or the personnel to join yours or support you as a director of photography for your video, film or television production of any type. This video was shot in standard definition BetaCam SP, and the final video was down-converted to a smaller pixel size to manage the then slower computers available. With the advent of Blue Ray, and faster server technology, HD & 4K video is easily managed by several audiences & technologies, as well by our crew.
Contact Information
For cost quotes, to book Nick, a crew member or a complete camera crew, please contact by telephone at the fastest method
(720) 299-2084
This RED email link below opens a new message in your email app.
We own popular camera formats & gear
For producers seeking a camera crew for HD, 4K, ENG, film, corporate video production or television along with the experience we carry many of the popular camera formats including Sony, Canon, RED, Arri/Arriflex, GoPro, Panasonic, along with typical lighting including Arri, Chimera, Kino Flo, LED lights, Matthews grip, professional tripods, monitor, rigs and other camera support. Please visit our equipment page for more details.
Go back up to the top of this page
Colorado's areas listed by region and major metro area
Each link below is a Google map link in these bullet lists

to the corresponding city's or area information. These links will open in a new web browser tab or window.

Mister Photon provides camera crew services in any area of Colorado for any video, television or film production.
The Denver Colorado area & Metro areas
The Denver metro area is the of Colorado areas of largest population, and suburbs which are listed in order to proximity to Denver below.
These cities are split between Jefferson, Denver, Arapaho, Adams and Douglas Counties.
Go back up to the table of contents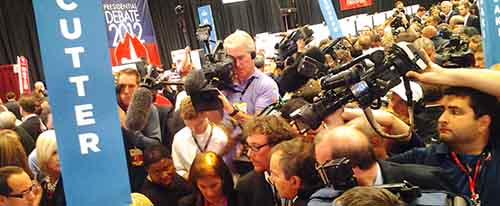 South of Denver CO
We have worked on all types of production in these areas, and can be in any of these areas in less than an hour or less for your gig. These areas reside in Douglas County CO.
Go back up to the table of contents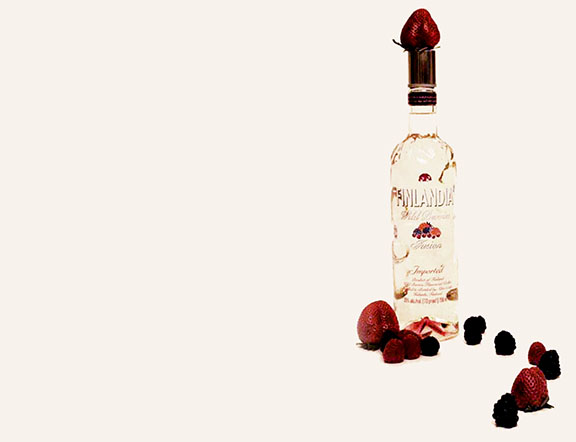 Boulder Colorado & surrounding areas
Some of these areas are also included in Colorado's foothills or Colorado's nearby Rocky Mountain area. Whatever film, video or television production or photography assignment, count Mister Photon Media providing a crew to assist. We can also provide a DP, photographer with our camera crew services that include any needed expertise. Mister Photon Media's crew is very familiar and also have worked in Boulder, as well it's outlying areas that include:
These areas span Jefferson, Boulder and Broomfield Counties mostly.
Go back up to the table of contents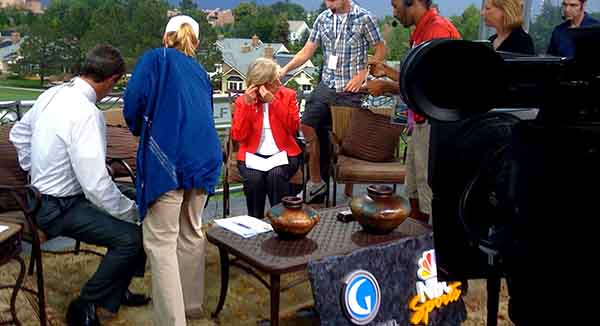 Colorado Springs &
it's surrounding areas
Mister Photon Media has worked in all of Colorado Springs among other surrounding cities. Colorado Springs is technically more in the center of the state and it's surrounding areas include:
Go back up to the table of contents And we have worked in other southern Colorado cities as well as a director of photography, providing other crew members in all production capacity, as well as, a still photographer. My company has provided camera crews as well in all of these cities as well in the past.

Southern Colorado areas / south CO
Our crew has stretched down to much of southern Colorado, including these areas listed below. Further south Colorado starts around Woodmoor, Palmer Lake, near Colorado Springs. Southern Colorado areas span:
Go back up to the table of contents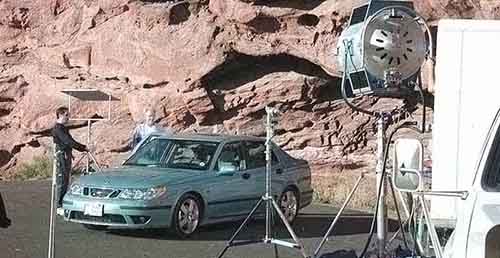 Fort Collins & northern Colorado areas
As professionals in both video, film or television our experience in northern Colorado's areas include all type of production. Our founder, Nick has provided crews in all of the areas listed below as well at one point or another. The three major areas in north Colorado are Fort Collins, Greeley, Loveland, and some may consider Thornton or Northglenn, pending how far they travel from the south.
Northern CO also includes:
Go back up to the table of contents
Colorado Rocky Mountain
& Sangre De Cristo areas
Colorado has 2 mountain ranges with the Sangre De Cristi Mountains starting further south than the Rocky Mountains.
Go back up to the table of contents

Colorado's Foothills
Some of these areas are either completely in the foothills (that is a lesser elevation than the mountain ranges) or bordering the Rocky Mountains. The Sangre De Cristo Mountains area also included on this page in another reference area. There are several cities that are at the borders of Colorado's Mountain ranges that include:
Go back up to the table of contents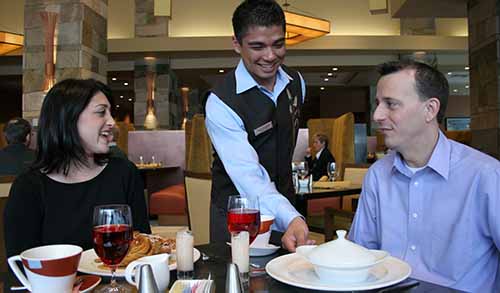 Western Colorado areas
Western Colorado is a considered starting into the Rocky Mountains or Sangre De Cristo mountain range including Grand Junction, Vail, Aspen, Durango, Telluride, Central City, Black Hawk are probably the most known of western Colorado areas or to others outside the state. Along the foothills and westward, from north to the southern areas of the state are considered western for reference. Call on Mister Photon for a crew or camera crew members in West CO areas including:
Go back up to the table of contents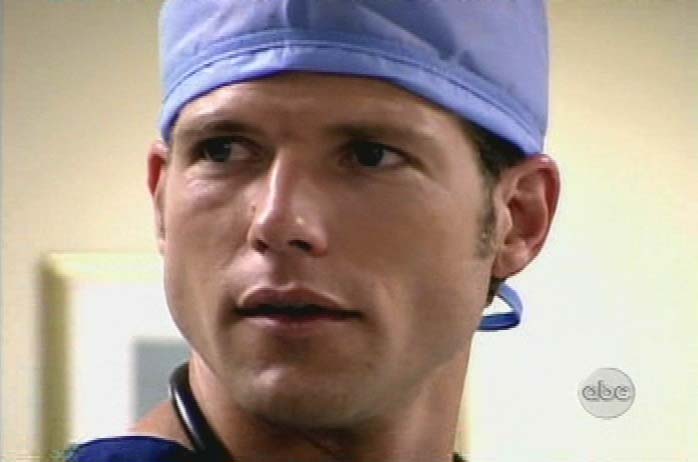 More east to Eastern Colorado areas
The eastern Colorado areas are vast as well. From the northern to southern border of the state, Eastern CO starts from Brighton CO in Adams County, to most Colorado residents.
Below are map links to Google Maps for your reference that open in a new tab. I like to work call me for your crew reources in any of these areas or wherever else needed for location sound or camera support in Colorado.
Our Crew, Anywhere in Colorado
North to South, East to West, Mister Photon Media has you covered in CO. Aside from the areas listed above our services assist any type of client's production across the state providing camera crew services like film, 4K video, ENG, corporate, TV, or HD video crews, including camera crews with specific camera makes, for specific types of video, film or television productions or program niches, adapting to all assignments.
Production Samples Playlist
Some demo reels, that can be skipped forwards/backwards. Click the "x" icon to rid the youtube ads that appear over our videos.
By hitting the SKIP button you can skip forward or backwards.