Colorado area sound recordist
video, film, TV or media
(720) 299-2084 Nick's telephone
EMAIL LINK, CLICK HERE This email link creates a new message in your email app.
Nick Teti. I provide freelance sound man & sound recordist services for video, film or television through Colorado. Including Denver or where needed including in many areas as a local. I have professional experience in production dating to 1990, as well in video, film, and television including other production skills. My company, Mister Photon Media specializes in camera crew services, including location sound anywhere in the state, as well I can also refer other camera crew members to you, along with equipment past audio gear if you need to reduce costs. In addition to my location audio mixing & recording services I assist by providing additional gear resources when needed or provide additional production experience; from camera equipment referral, lighting, grip, or other production equipment. I can also refer specific camera crew members or refer other sound people in other Colorado areas if I am already booked on a production.


Other production skills past location sound
Aside from location sound, I also have an expansive background in studio audio mixing, audio post production and video editing.  Other production skills include lighting as a gaffer, camera, and some other post production skills, among some other backgrounds in video, film and television. I've been around the block since the 90's. I learned this starting in College, internships, and applied work experience. Enabling you the most resourceful person whom is an asset to your production; whatever type. Experience with sound gear, If you want someone whom has worked with literally tons of sound gear with ownership as well. Consider me as your sound guy anywhere in the state, Denver, Colorado Springs, the Rockies, metro, or other popular areas for production in minutes. I am also willing to travel to other areas in COVID times as clients are shifting to smaller crews. I can increase the efficiency of your shoot past helping with audio. You can keep a smaller sized camera crew, with myself assisting with sound, lighting, camera support, and other tasks, along with extra gear.


Location Sound Man, Decades
As an audio guy, I have adapted the equipment that has evolved with the trades of location sound mixing & recording as cameras have changed, technology has changed and to evolving types of production in video, film as well television production, ensuring any client the piece of mind, cost savings, and problem free location sound that can be immediately edited without delay or retake. If you are a serious client, contact me for references. I will provide clients with client references agreeing on rates as well. Or just watch the videos below to get an idea on my experience.
(Go up to the top if this page)

Why hire a local Sound Man?
I also edit video and know the problems that arise with careless sound recordings caused by an unconcerned or untrained crew member, or when a sound person does not give the 100% effort needed to the production contributing to the lousy footage (not my practice, as I'm 110% as your sound guy). This will never occur when you hire me as your sound technician, and I will alert you prior to recording or filming or when anytime a sound issue arises, as why travel into Colorado, spare no expense and record a sound person whom might not care as much as I do for your time & money? If there are RF challenges or other intrusions on an optimum sound recording during your production, I'll address it immediately as your audio guy. Why waste money haggling people down when you can jeopardize your entire production if you hire a lesser skilled or experienced location sound mixer? Hire an experienced sound recordist. Plan your budget ahead and call me for rates. Don't try to retrofit your production budget from production to production, especially in travel, when rates from location sound recordists' vary from state to state and city. Colorado is in the top ten production US markets so it best to call to plan your budget ahead here or anywhere else. 
Production for decades, fit & able
I have local experience dating for decades  with national & global experience ensuring you'll hire a veteran able to meet your needs while quickly integrating into your camera crew or to assist you as a camera person. I have additional skills that I can apply in a production, including camera, camera support, lighting, DIT, data wrangling / management, post production, among other common tasks and decades of applied location sound experience. I am also a Denver native with near entire familiarity with all of Denver, as well, much of Colorado. I started out as a staff production person at Denver 8 Television, have several years of internship experience and a relevant college degree. Before becoming a freelancer, I had several staff positions, then I became a freelancer. I am a practicing martial artist and physically active, able to keep up with run and gun production.
(Go up to the top if this page)
Your sound mixer in Colorado, Guarantees
As a sound guy for several years, I have decades of references from clients across the globe in location sound mixing and my other production skills. Employing me as your local freelance sound recordist on location or as a engineer for sound in another role (such as directing a larger sound crew in the field or studio. Scalable services when you're looking for a well equipped local sound guy in CO. Make a sound decision to call me for your engineering & recording with experience for specific type production anywhere in CO or traveling as your assistant. Whether it's documentary, corporate video, television commercial, specific television program, ENG, reality TV, 35mm 3p production or you're acquiring with particular high definition camera, or any other type of production, deserve the attention from a dedicated freelance veteran like myself, and I'll be there.
(Go up to the top if this page)
Experiences & resources 
audio & a lot of other gear
As a multiple decade audio guy I understand that the only way for to record audio in the field or studio is the clean and clear way, free from intrusions, or distractions, as bad sound is unusable while jeopardizing all travel costs, all the money spent for traveling personnel into the state, and can destroy a production, (this WONT happen when you hire me as your soundy). I also know the basic to advanced principles of the tasks related to field production, and the more complex methods of mixing & recording sound to a variety of cameras, digital recorders or other audio interfaces enabling you to use your sound recordings, video or film immediately without problem or delay with or without time code. As a production professional I have worked with several cameras from RED, ARRI, Sony, Canon, Panasonic, Sony, Thomson, Vision Research, Eclaire, Black Magic, Panavision, Aaton, JVC, Ikegami, and many other video or film cameras in the past. I also know the reference levels of about every video camera listed above, (out of hundreds of cameras), ensuring the cleanest sound recording on your production. In my equipment I also have the cables and connectors to any of these cameras mentioned above, with the prior experience to set any of them properly to reference.
I also know as a sound person how to blend in with the crew, as well, stay out of the camera's way, yet always having a shotgun mic & other audio assets you need in the right place for the best sound recording possible; it's what I do for a living as they say.
(Go up to the top if this page)
Capabilities & Experience
Location sound for video, film, television production being the majority of my work including; 
35mm sync sound for film, sync for HD video, 4K & larger format cameras, direct audio to cameras and other similar tasks.
Crew support & resource referral such as gear, lighting, additional audio gear, grip equipment etc.,
Audio post production, sound editing & audio sweetening, includes sync experience with 35mm film,
Studio post & mixing or production truck mixing,
Voice over recording or narration recording
Concert and event sound mixing, and mastering,
Foley sound recording, including other sound effects recording,
Feature film production including time code sync or slating sync. Or commercial film production,
Documentaries for features, reduction, news, entertainment; in either video or film,
Corporate Video Production,
Factual Entertainment / Reality TV production
Magazine shows & investigative reporting
ENG & SNG or live broadcast,
Comedy for syndicated or stage
Sales, Marketing, PR, Infomercial's, or other B2B or B2C advertising experience.
Interviews of all types, including multi-camera interviews.
Television programs.
TV Commercials.
 Infomercials
Training, education, demonstration or motivation video productions.
Company / corporate / business video production.
Other specific experience dating professionally to 1990
(Go up to the top if this page)
Why hire a veteran location sound man?
Saving a few hundred dollars can also be a disaster when you don't have time to monitor sound on your production or don't record the sound correctly, so call a veteran sound person to help like me. Simple. When you travel anywhere, spend the money, you need the best attention to everything on your production, from ideal equipment resources and someone whom is just as dedicated about your project with the attention to details, (ALL included at no extra charge), especially the sound recording that is equally important to your visual footage. Wherever your production is based in, whatever the production is, I take interest in all the productions I'm hired on, call me your active audience always listening / mixing as your soundie aka called a soundy. I have been a production professional since 1990 and have several clients across the planet whom call on me for their production sound solutions local in CO or to travel me as they know they receive the best mix of clean audio every shoot.
(Go up to the top if this page)
Sound Recordist Synonyms / Nicknames
The common terms also include audio tech services for video, film or television production:
Boom Operator
A1 or A2
Sound Man or Sound Guy or Sound Woman
Audio Guy or Woman
Sound Recordist
Sound Mixer
Sound Operator or Audio Operator
Audio Tech Technician
Sound Engineer or Audio Engineer
Some nicknames are dated references that were nicknames in either male or female gender, but are still used.
Sound Mixer & Recorders
Sound Devices 552 ENG/EFP audio mixer & recorder with 2 channel recording.
Sound Devices 664 Mixer Recorder with 6 dedicated solo XLR inputs, with other inputs as well. This can record up to 16 tracks, but 6 are assigned XLR dedicated the other connections are non XLR connections.
Tascam HS-P82 Mixer Recorder – Having 8 dedicated split inputs, this is a very high end digital audio recorder / mixer for ENG, EFP, film or video production. The signal to noise ratio on this baby makes you feel like you are in a sound booth and not a noisy environment with AC, among other common sounds. This mixer recorder has 8 inputs, 2 outputs and digital audio recording, filtering and mixing up to 10 tracks along with time code embedded from a device or to slave several devices like several different cameras or other I/O recorders. Read more below about this mixer / recorder. This mixer has advantages of the Sound Devices 552 and 664 mixer/recorders and is comparable in features with a Zaxcomm Diva 8 or a Sound Devices 788T mixer/recorder because of the separate XLR inputs that do not require routing or adapted cables.  It also has adjustable low cut roll off, phase assignments, sample rates to 196k, among other useful features. Although I use my 664 for most production location sound gigs, (an excellent mixer/recorder) due to client familiarity, the HS-P82 has a much better S/N ratio enable crystal clear sound recordings. Call me on a pre-production meeting and we can discuss your needs of a sound operator in advance if you like.
Marantz 660 – a digital flash recorder – records to PCM or MP3 formats. This can also be used to recorded time code format MP3 files or WAV format. This can be used as a primary or backup recorder, however the list above is a better choice for versatility.
Tascam DR100 Mark II – A very versatile portable & capable mixer for 2-4 track recording. I can record wav or MP3 format files with higher sampling rates, as well WAV, including with time code with adapters. This recorder can be used as a primary or backup recorder, however the list above is a better choice for versatility. These smaller recorder work well for moving audio sources or vehicles that the sound technician may not be able to fit into or be near.
PSC AlphaMix – a 4 channel ENG/EFP audio mixer with several outputs.
Mackie 1404 & 1202 VLZ sound mixers with 8 inputs, EQ among other features. If you are sitting a place with power and need more control over EQ and gain, this would be the ticket.
As I've been a audio tech for decades, including in the freelance capacity, call on my with years evolving from the days of film production to broadcast television, along with the audio gear popular at the time, to today's location sound technology.
Wireless Microphones / Lavalieres
Lectrosonics LMA/UCR 100 (2 pairs)
Lectrosonics UCR 211 (2 pairs)
Lectrosonics UCR 411a (2 pairs)
Lectrosonics UCR 411 MM series (2 pairs)
Lectrosonics SMa (2)
Wireless mic heads include: 4 Countryman B6, 4 Countryman B3, 4 Sony ECM 77, two Tram TR 50, and various Lectrosonics M150 & 152 heads
Sennheiser SKP 500 lavalieres (4 pairs)
Sennheiser SK 2000 lavalieres (2 pairs) (100 MW power)
Sennheiser EW G3 lavalieres (4 pairs)
Sennheiser AVX100 (2)
Shotgun Microphones (Boom Mics)
Sennheiser Shotgun Microphones
MKH 60
MKH 416
MKH 816
ME 66
ME 80
ME 62
Additional shotgun mics
Neumann KMR81IMT
Schoeps CMC6U/MK41 combo
KTek boom poles & shotgun microphone suspension mounts
Wind Jammers
If you need a sound operator who will be on their A-Game the whole day, then call me as I pay attention when I'm hired for location sound.
Need a boom operator with multiple shotgun microphones or a larger sound crew for a film or large scale television production or other type? I have you covered by myself as the sound assistant, or I can engineer directing boom operators for your video, film or television production to large scale anywhere in Colorado, including Denver CO or any other area.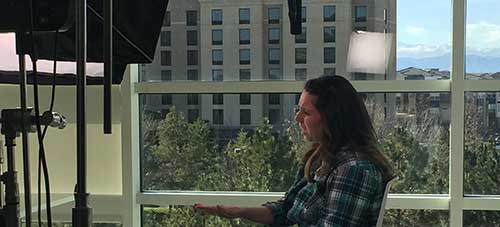 Additional Microphones
Tram hard wire microphones (2)
2 Countryman B6 hard wire microphones, great for stationary interviews and hiding when in RF heavy areas
Electro Voice RE50B stick microphones (2) cardiod
Stick Microphones (4), Audio Technica cardiod
Shure SM58 cardiod microphones
3 Shure PZM microphones, (boundary/table)
Access to other resources as your sound technician
Extra Audio Support Gear
(5) IFB/Comtek / AKA Comteck or Comtech (216 mhz)
(2) IFB – Sennheiser SKP transmitters & receivers (518-554)
XLR cables, barrels, ground lifters & adapters
Sync Cables (Arri, RED & BNC)
XLR Sync adapters
Attenuators (in mixers and barrels)
Wind Screens for every shotgun mic, lavaliere, tram & stick mic
Cassette Recorder and cables or mp3 or Wav timecode files.
2 Tentacle Lock-It Boxes (time code sync) with BNC, RED and Alexa cables
Laptops & Card Reader (Mac or PC)
Elvid Slate
RF Explorer (scanner for UHF & 1.8+ RF spectrum)
Laptops in Mac, Linux & PC
FCP X software, Adobe CS, and experience with several other applications for data, as well as, post production
Card Readers
Cables, Adapters & Connectors
With so many proprietary camera cables you're covered with my inventory from:
RED sync cables, including for RED ONE, RED EPIC or other models.
RED Mic level input cables for Scarlett onward for other models.
Arri Alexa Y-Input cable for Audio.
Arri Alexa Mini audio Y-XLR input cable.
Arri Alexa, Amira & mini time code cables (includes 5 pin Lemo).
XLR cables.
1/4 cables and adapted XLR to 1/4 cables.
mini male cables in mono and stereo.
BNC Cables, and BNC to RCA cables.
Lemo Connectors for mixers and cameras,
Time Code Connectors for RED, or for XLR based cameras.
XLR to BNC connectors,
Other cables to connect to any type of camera or digital recorder including for sync time code.
Aside from years experience with RED, Arri, and a few other cameras that have proprietary connectors and not standard BNC connections for time code / and audio my experience as a sound technician includes several common cameras over the years (probably in the thousands).  As a veteran freelance sound man you can depend on, I have these connectors, as well location sound mixing & recording with these cameras to ensure sync with time code aside from other specific ones. A seasoned sound guy, I have years of experience with the cameras from various makers with XLR, BNC, lemo and other I/O connections as well including Sony, Canon, Panasonic, RED, Arri, Black Magic, Thomson, among others.
More lighting & grip equipment
More than a local location sound resource: It seems aside from my large inventory of audio gear I'm frequently adding more camera support gear that crews typically can't fly in from other states, and I offer this gear at reasonable rental rates making me more that just a local freelance audio guy. 
MSE grip, including 6 C-Stands, and clamps like Mayfer, ceiling scissors, Cartelinni, Pony Clips
HMI 200 watt 200×2, with speed rings
HMI 575 watt Arri with speed ring
Kino Flo: 3x Diva 400
1x Diva 200
LED Lighting: 4 600 watt LED lights (1×1)
Arri Tungsten: 150, 3x 300, 2×650, 2x 1k
Chimeras with Speed Rings
light stands
Flags in single, double, and solid in both 18×24, as well, 24×36
4×4 Solid black / white
3 Frames in 4×4 (gels at 13.00 a foot)
2×4 Bounce
2x 5 in 1 reflectors
Cloths include solid, gold, silver, white for 4×4
Silks in 1/2 & 1/4 in 4×4
AC cords
Dimmers
Gels for color correction, light reduction or diffusion
Floor Dolly
Camera Slider
Dana Dolly
FlyCam: Blaze and 5000 with vest
LevelCam
Tripods: Sachtler 20 III, Manfrotto 516 & 501 heads with legs, as well as spreaders, Sachtler Carbon Fiber 3 stage tripod legs, ProMaster Tripod
Panasonic LH1700 Monitor, Elvid 7″ Monitor
Other resources taking the hassle out of your Colorado video, film or television production. when you call as your sound mixer.
Summary of Production Services
This website details the services of Nick Teti a local Colorado area freelance location sound recordist and freelance production professional with additional skills dating to 1990, as well a formal education in film, television and photography. These nicknames also include production location sound man, sound guy, audio guy & location sound mixer for video, film or television production. Additional services of camera support, including gaffer, AC or a grip with lighting, sound & grip equipment as well anywhere in the state of Colorado.
Contact, hire Colorado sound recordist
To book me, please call (720) 299-2084 or follow the contact page to email or use the link below that opens a message in your email application.X Thanks. 
  This links opens a message in your email program.
Client References
""Great work this week, see you at the next tourny"" James Johnson, ESPN Golf. Contact information available for earnest inquiries. ""Nick, you're my number one call in Colorado,"" Paul Vitale, CNN. I can put you in touch with Paul as a reference among several other references.
(Go up to the top if this page)
Location sound credits across the planet
I have also worked for most every network in America, the UK, Japan/Asia, many in Europe, Central/South America, Australia, some middle eastern programmers and many, many production companies, camera people among other satisfied customers.
I have additional production equipment available to you to keep your travel costs down when traveling into Colorado for a shoot from lighting, tripods, grip equipment, AC & gear so you can dodge the heavy airline baggage tolls on your production pocketbook.
If you coming from another country and don't want to be tasked with the hassles that US Customs imposes, I can arrange an equipment package to cut the hassle for you as well.
(Go up to the top if this page)
Anywhere in Colorado
I cover the entire state.

Colorado areas by region
Map Links
The Denver Colorado metro areas
The Denver metro area is the highest population surrounded by these areas listed. Mister Photon Media is within less than an hour when you call of all these areas. (Outside website map links directly below)
Go back up to the table of contents
South of the Denver area
Mister Photon Media's camera crew is less than an hour of these areas as well for your production; whether it's video production, broadcast television or film, count on Mister Photon.
Go back up to the table of contents
Boulder Colorado & Surrounding Area
Colorado Springs & surrounding areas 
Call on Mister Photon in all of Colorado Springs CO among other surrounding cities. Colorado Springs is more in the center of the state and it's surrounding areas. These are reference map links to Google Maps and Search that open to a new tab or window. The location references of direction are in relation to Colorado Springs.
Go back up to the table of contents
Southern Colorado areas / South CO
Southern Colorado areas span:
Aside from much of Colorado Mister Photon Media is well traveled, nationally, including other countries for productions mainly in television, as well some film or non broadcast video productions.
Go back up to the table of contents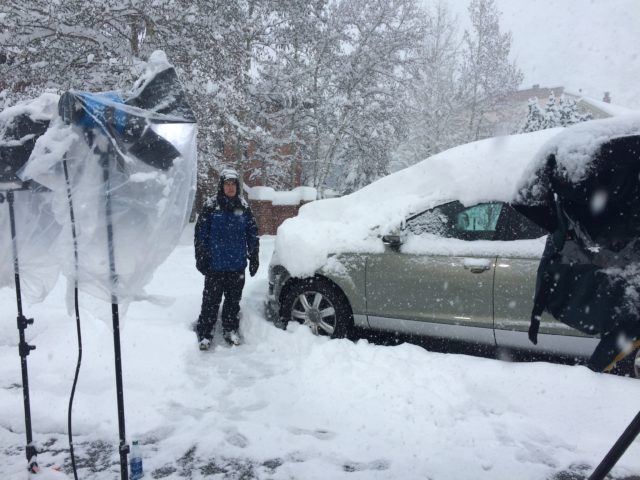 Fort Collins & largest Northern Colorado areas
Call Mister Photon in Colorado's north CO areas in the north part of state as well. The major northern Colorado cities are:
Northern CO areas
Mister Photon, North to South, East to West.
Go back up to the table of contents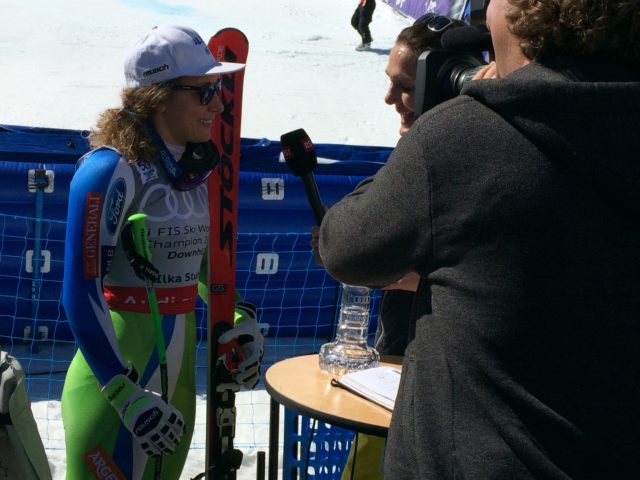 Colorado Rocky Mountain areas
Here's an ad Nick Teti worked in the Rocky Mountains.https://www.ispot.tv/share/dIMM
Go back up to the table of contents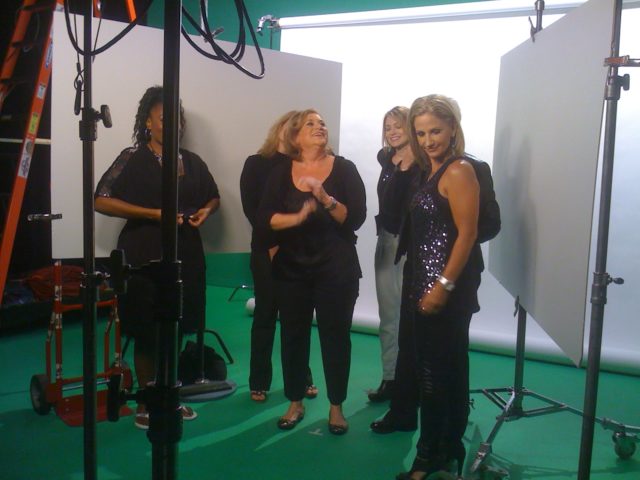 Colorado's Foothills
Bordering the Colorado Rocky Mountains and Sangre De Cristo Mountains are several cities that include:
We're close to many of these areas and can be close to some in 30 minutes when you call for video production, broadcast television or film production needs.
Go back up to the table of contents
Western Colorado areas
Mister Photon has been through much of west Colorado. Grand Junction is the largest western Colorado area, followed by Vail, as far as the population sizes. There are numerous popular western Colorado and Rocky Mountain areas for production.
Other western areas include:
Go back up to the table of contents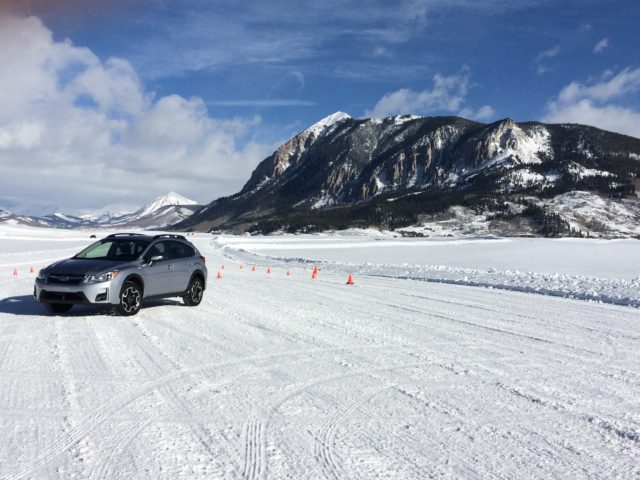 More east to Eastern Colorado areas
The east CO areas are vast as well. From the northern to southern border of the state, Eastern CO starts from Brighton.
Below are map links to Google Maps for your reference that open in a new tab. We enjoy working so call for your production resource in any of these areas or wherever else needed in the state. 
Go back up to the top of this page
En espanol – Yo soy un grabador de sonido. También llamada de una persona o un hombre de sonido o de la persona de audio, o el sonido hombre, o audio technico. Vivo en Colorado, en Los Estados Unidos – USA, United States America.
Additional Skills & Expertise
As I had several staff positions in video and television production before becoming a freelancer and still continue these skills on a freelance basis.
Camera operation or Camera Assistant/AC to camera people or crews with production tasks to speed the production along.
Lighting assistance and additional lighting gear available.
DIT or data manager, transfer & import of footage with laptop & readers available.
Other production expertise in other skills that can help anyone on the crew.
Additional gear rental including tripods, lights equipment, monitors, grip gear among other related resources to clients.
Additional post production experience, including sound editing, conversion, and video editing, including sync.
All of these skills can be a benefit to any hiring client, producer or crew as additional help with speed any production along, making your shoot more pleasant, as well keeping you on budget.
I have several references on my skills as a location sound recordist, as well in my other production expertise.
Here's the older HTML website on Colorado location sound services. http://misterphoton.com/sound-recordist/  if you are using an older web browser.